Embassy Suites Louisville East
Grand architecture, great location, and fabulous service define Embassy Suites Louisville East.
More than ever the power of hospitality is needed. Our teams around the world have come together ...
See Full Post on Facebook
The Twin Spires glow green — the color of compassion, empathy, and renewal. In unity with other K...
See Full Post on Facebook
Meet Our People
Gary Burdette
General Manager
16 Years with Musselman
Latonya Barlow
Assistant General Manager
20 Years with Musselman
Erin Fosson
Director of Sales
11 Years with Musselman
Julie Sanders
Sales Manager
5 Years with Musselman
James Gordon
F&B Manager
4 Years with Musselman
Adam Portman
Chief Engineer
8 Years with Musselman
Teri Peniston
Executive Housekeeper
6 Years with Musselman
Gary has been with Musselman Hotels since 2004, starting as the Executive Housekeeper at the Embassy Suites and later as the Assistant General Manager at the hotel as well as the Hilton Garden Inn Louisville Airport. In June 2011, Gary was named the General Manager of the Fairfield Inn and Suites in Elizabethtown. He took over as General Manager of the Hilton Garden Inn Northeast in February 2014 and has now moved to Embassy Suites Louisville as their new General Manager. Gary is responsible for overseeing the daily operations of the hotel. Outside of work, Gary very much enjoys gardening and home improvements.
Latonya has been service Musselman Hotels in different areas for the past 20 years and has a diverse background in sales, operations, and revenue management ranging from select to full-service hotels.  In her spare time, she enjoys reading, spending time with her kids, and loves the University of Louisville basketball team!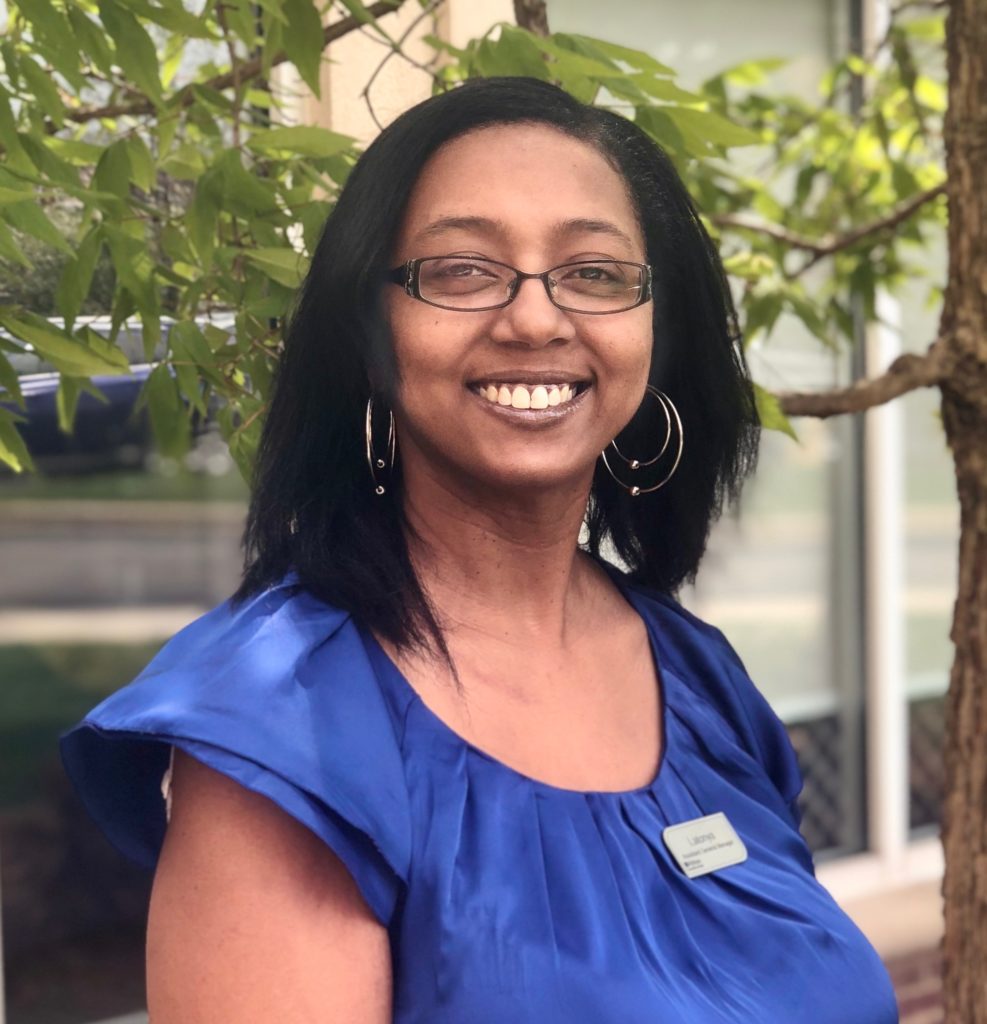 Erin began her hospitality career after graduating from the University of Kentucky. She loves all sports, especially teams from her alma mater and her hometown team, the Ohio State Buckeyes. Erin is happily married to Chris and they have expanded their family in the last few years. Their two sons Luke and Jack keep them on their toes. Outside of work, Erin enjoys spending time with her family, traveling and dining out at all her favorite local restaurants.
Julie has been married to her high school sweetheart for over 35 years. She has 2 sons and 6 grandchildren. With her spare time, Julie likes to read and go camping in her RV with her husband and 2 Schnauzers. She has been in the hospitality industry for over 20 years and loves all aspects of it. She primarily works the SMERF Market (Social, Military, Educational, Reunion, and Fraternal) but can step in with all other markets as well.
James started at the Embassy Suites/ Louisville East in December of 2015.  He started as the evening cook and was quickly promoted to his current position of Food and Beverage Manager.  "Food is my life.  Something I've been doing since I can remember."   James loves to see the smiles on peoples faces after eating one of his meals- he says it's priceless. James is a family man, he and his wife of 16 years have a blended family of four-  3 boys and 1 girl.  James's favorite things to do in his downtime is to tend to his 65-gallon fish aquarium and go to the peddler mall with his wife. Even though James is the chef at work, his wife does the cooking at home- she kicks him out of the kitchen telling him that at home the kitchen belongs to her.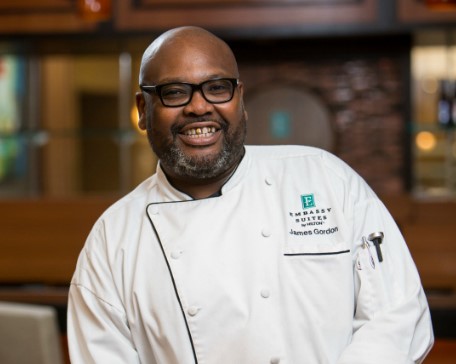 Adam has been with Musselman Hotels since 2011. He joined the team at Embassy Suites in April 2004.  He loves to help guests and teammates solve issues on a daily basis. Able to troubleshoot complex issues and come with working solutions, he is often on the receiving end of high praise from his colleagues. Adam enjoys spending time with his daughter and only child, Racquel. Adam is a self-described "huge car freak," who has had several sports cars that he's modified, doing all of the engine work, transmission building, wiring, and welding.
Teri started working for Musselman Hotels at the Hilton Garden Inn Louisville Airport in December 2013 as a Guest Service Agent. In March of 2015, she made a department change when she was promoted to Assistant Executive Housekeeper. After two years of learning the ins and outs of housekeeping, she joined the team here at Embassy Suites Louisville in May 2017. As a military brat, when she was younger, traveling was a way of life. Hotels became her second home. It was important to her that I always felt at home, no matter where my family was. In this same manner, it is important to her that our guests always feel at home. I have been married for 9 years and have two boys. Between baseball, basketball and going to school, we stay pretty busy. I play competitive kickball and sand volleyball. I love spending time with my family, traveling and going to the beach.
Your staff was wonderful, from folks who handled the reservation up front and the check in when we arrived, to the housekeeping team and the team who handled the breakfast each morning. They were all pleasant, professional and engaging throughout our stay. We had fun interacting with each of them. They very much made us feel at home. They were also a wealth of information, helping us to navigate Louisville during our stay.
Associate of the Year
Olivia Alavez
2018 Associate of the Year
Associate of the Year
Tabitha Rich
2017 Associate of the Year
Associate of the Year
Jennifer Kampschaefer
2019 Associate of the Year
Associates of the Quarter
1st Quarter 2018
Elisha McDaniel & James Logan
2nd Quarter 2018
Roxanne Moss & Florina Gomez
3rd Quarter 2018
Donna Ferry & Olivia Alavez
4th Quarter 2018
Brittany Ebrecht & Sara Martinez
Associates of the Quarter
1st Quarter 2017
Maria Erika Rodriguez & Elisha McDaniel
2nd Quarter 2017
Rich Goodwin & Johnny Bell
3rd Quarter 2017
Tabitha Rich & Adam Craig
4th Quarter 2017
Amber Scott & LaShanna Brasher
Associates of the Quarter
1st Quarter 2019
Monty Walters & Flori Gomez
2nd Quarter 2019
Amber Scott & Nati Vasquez
3rd Quarter 2019
Jennifer Kampschaefer & Erica Hernandez
4th Quarter 2019
Bonnie Stilwell & Roxann Moss
Hotel Awards
Hotel Awards
Hotel Awards
Best Places to Work in Kentucky
2019
Best Places to Work in Kentucky
2018
10 Top-Rated Hotels in Louisville
2016