Hilton Garden Inn Louisville Airport
Enjoy true Southern hospitality at this charming, and brilliantly located Hilton Garden Inn. Near the airport, the Kentucky Exposition Center, Churchill Downs, and the University of Louisville.
More than ever the power of hospitality is needed. Our teams around the world have come together ...
See Full Post on Facebook
Happy 20th Anniversary to our Executive Housekeeper, Elba Santiago! Thank you for all that you do...
See Full Post on Facebook
Meet Our People
Dan Thompson
General Manager
15 Years with Musselman
"Emanuel" Clayton Hammond
Assistant General Manager
7 Years with Musselman
Elba Santiago
Executive Housekeeper
20 Years with Musselman
Brad Winchell
Chief Engineer
13 Years with Musselman
Joy Bieckert
Office Manager
13 Years with Musselman
Bonnie Wells-Eisert
Director of Sales
26 Years with Musselman
Rachel Perry
Sales Manager
6 Years with Musselman
Debbie Spalding
Sales Manager
1 Year with Musselman
Beth Bowyer
Sales Manager
12 Years with Musselman
Jarvis Smith
Food & Beverage Director
2 Years with Musselman
Dan was born and raised in Louisville, KY and currently resides in Southern Indiana with his wife and children. He started in the hotel business in 1997 at a local Holiday Inn, he joined Musselman Hotels in 2005 as the GM of a Fairfield Inn by Marriott. When not working he enjoys golf, running and being anywhere there is a beach.
Clay's entire Work History has been in Hospitality / Food and Beverage. Starting his career at the ripe old age of 14 as a dishwasher at Tumbleweed in Salem, Indiana. Yes, Clay is a Hoosier but please do not hold that against him. He did not choose to be born on the Sunny Side of the Ohio River but is grateful to bring his positive attitude and strong work ethic to such an Amazing company, Musselman Hotels. Starting with Musselman at the Louisville Marriott East June 6th, 2012. Musselman Hotels is the Best Company to work for PERIOD in my opinion!
Elba has been with Musselman Hotels since 2000. She began her career at the Courtyard Marriott Downtown. She has been at the Hilton Garden Inn Airport since 2003 as the Executive Housekeeper. She loves to stay busy and admits to not having an outside life. She would rather work and help her staff. Elba can regularly be seen assisting her housekeepers in their duties before she will even tackle her own job. In her words her day goes "Work, go home, cook dinner, eat one meal and go to bed." When you dig a little deeper you find out that her son and daughter are grown and she is the proud grandmother of three granddaughters. These three are her world.
Brad has been with Musselman Hotels since 2007. He has worked at four properties in his time with Musselman. He started at the Hampton Inn in Elizabethtown, worked at the Fairfield Inn Elizabethtown, then to the award winning Embassy Suites in Louisville, KY. He is now the Chief Engineer at the Hilton Garden Inn Airport. Brad is a volunteer with the Vine Grove Optimist Club running a haunted house with all proceeds going to Operation Santa Shop which provides Christmas, food and clothing for approximately 30 needy children per year. Brad married his best friend, Michelle in 1989 and has two children. He also enjoys building old hot rods, and playing music is his passion. He's been a percussionist for over 20 years!
Joy has been with Musselman Hotels for thirteen years, starting in 2006. Her eleven years of dedicated service have all been with the Hilton Garden Inn Louisville Airport. Joy started with the hotel as Front Office Manager and then moved to Assistant General manager. Joy now enjoys her responsibilities as Office Manager…keeping the entire hotel team "in check and on target". Joy has been married to her husband, Ronnie for 34 years. Together they have two daughters and the blessings of their lives, 5 grandchildren! Joy loves being with her family and enjoys whatever they do together. Her creative side includes floral designing as her talents are appreciated by brides that she works with, family and co-workers. Perhaps Joy's most genuine quality is her wanting to help and please everyone.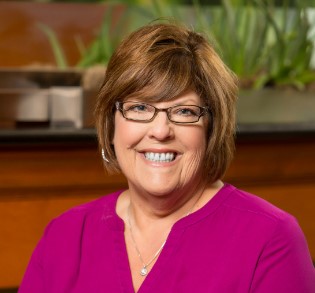 Bonnie began her hospitality career while in college at the University of Louisville. She joined Musselman Hotels in 1993 as the Director of Sales of the Days Inn Downtown. During her tenure with Musselman Hotels, Bonnie has held several key management positions within the Musselman family.  She was the opening General Manager for the Sleep Inn Fairgrounds, opening Director of Sales for the Courtyard by Marriott Downtown, Hilton Garden Inn Airport, and the Marriott Louisville East. Bonnie's newest opportunity is as the Director of Sales of the Historic Seelbach Hilton. During her hotel career, Bonnie has been a member of Meeting Planners International, Kentucky Society of Association Executives, and President of the Hotel Sales Association.  She has also received the Musselman Sales Manager of the Year Award.  She is currently a board member of Bourbon Women. Bonnie is unique in that she has an identical twin sister Angela.  Bonnie and her husband Bruce have been married over 20 years.  They have two children, Austin and Taylor.  She enjoys staying active by running and has participated in several marathons.  She also enjoys traveling and watching her daughter play club volleyball.  GO CARDS!!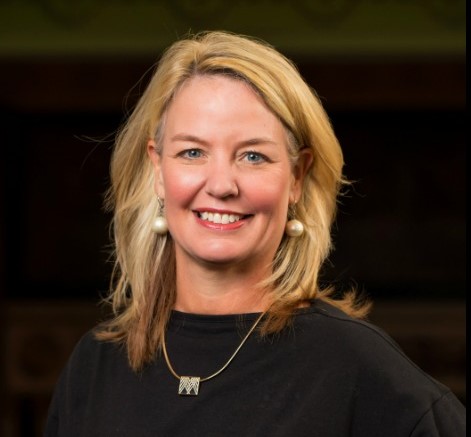 A Louisville native and Pleasure Ridge Park High School graduate, she started with Musselman Hotels in June 2013 at the Hilton Garden Inn Louisville Airport as a Front Desk Agent. Her precision and conscientiousness allowed Rachel to move into the Sales Office as the property's Sales Coordinator in April 2015. Rachel continued the reservation work she did at the front desk, but her focus became exclusively with groups and corporate accounts for the Sales Team. She received yet another promotion in May 2018 as HGI Airport's first Event Meeting Manager handling group rooms and small catering functions. Rachel is a full-time student at Sullivan University but spends most of her free time with her two children, fiancé and their dog, Rover.'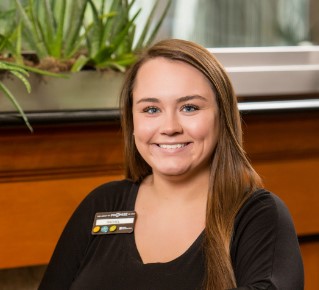 Debbie is a 38 year veteran of the hospitality industry. She got her start with Musselman Hotels at HGI Louisville Airport in May 2018. In Debbie's spare time, she loves to spend time with her sweet grandson and daughters. She also loves to go to the lake, garden, and fish with her husband, Scott.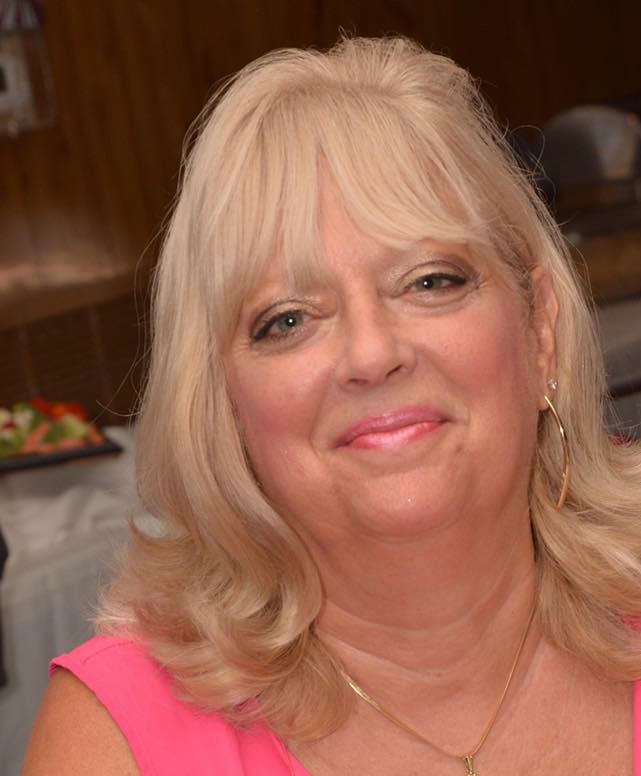 Beth has been in the hospitality industry since 2006, working at several area hotels in different positions throughout her career. Beth was previously a Front Desk Agent at our Fairfield Inn Louisville South before joining the Hilton Garden Inn Summit as a Sales Manager in 2011. She takes great pride in her hotel experience and always provides the ultimate service to our guests. Beth's other passion is sewing and she is amazing at it. She sews for herself, family and others that appreciate her talents as a seamstress. Beth has two beautiful daughters whom she loves to spend time with when their busy schedules allow and cherish her friendships with her hotel family.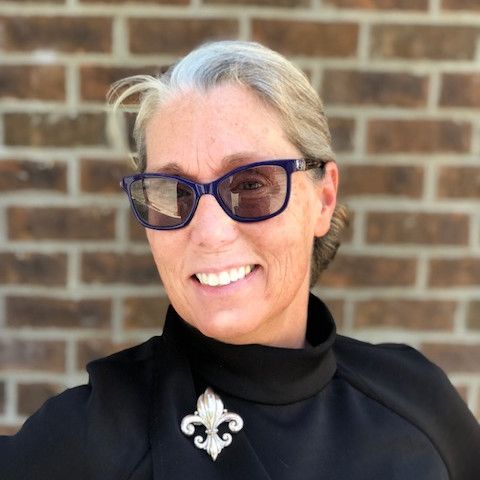 Jarvis is a 15 year veteran of the hospitality industry. Originally from Florida, he made his way to Louisville, KY stumbling upon the hospitality industry not realizing it would become his passion. Not one guest leaves HGI Louisville Airport without a smile on their face thanks to Jarvis. In his free time, he likes to spend time with his wife, 3 children and his cat, Gator. If his cats name doesn't give it away, he is a die-hard Florida Gators Fan. Jarvis also enjoys the outdoors and loves to Paint Ball.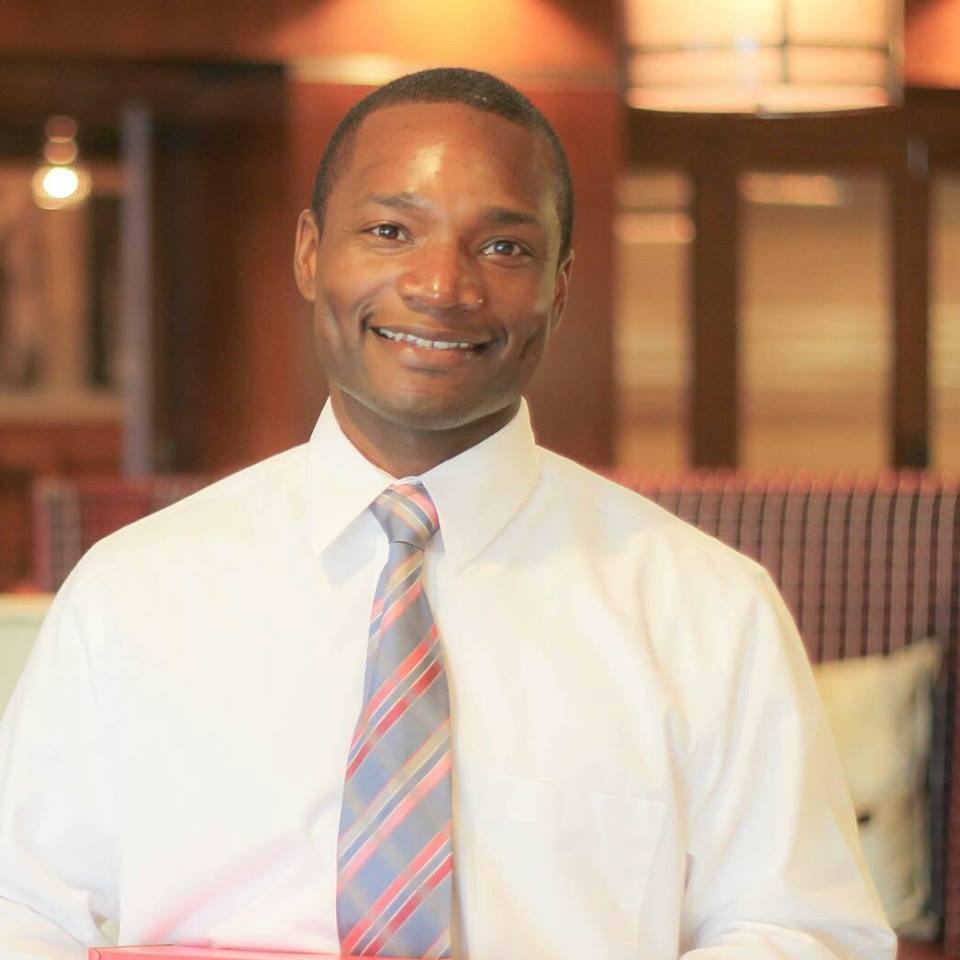 Wow wow wow! Talk about southern hospitality! I have stayed in tons of hotels and this is by far my most favorite. The hotel itself is clean and comfy. The restaurants' food was good too but let's talk about the employees that treated you like family. You don't get this treatment anywhere. Every single employee we came into contact with was beyond kind! They went above and beyond to make sure your stay was amazing.
Associate of the Year
Hope Morris
2018
Associate of the Year
Demitrius Davis
2019
Associates of the Quarter
1st Quarter 2018
Jasmine Rice & Hamso Hassan
4th Quarter 2018
Harold Purkhiser & Tina Gentry
2nd Quarter 2018
Hope Morris & Cedric Davis
Associates of the Quarter
1st Quarter 2019
Tom Stevens & Mike Sulzer
2nd Quarter 2019
Demitrius Davis & Courtney Close
3rd Quarter 2019
Larry Jeter & Ronnie Blair
4th Quarter 2019
Antonio Smith & Michael Sergeant
Hotel Awards
Hotel Awards
Best Places to Work in Kentucky
2019
Best Places to Work in Kentucky
2018