Homewood Suites Louisville East
Find a comfortable, friendly home away from home at this luxurious extended-stay hotel located in Louisville's bustling east end, near an impressive array of retail establishments and a thriving corporate district.
We're looking for a Part-Time Maintenance Technician to join one of the Best Places to Work in Ke...
See Full Post on Facebook
Jessica Scicchitano
General Manager
9 Years with Musselman
Colleen Kempf
Director of Sales
11 Years with Musselman
Pamela Callahan
Assistant General Manager
4 Years with Musselman
Dwight Murphy
Executive Housekeeper
2 Years with Musselman
Kevin Miles
Chief Engineer
9 Months with Musselman
Jessica started with the company back in 2010 as the Housekeeping Manager of the Homewood Suites, where she also became the AGM in 2012. In 2014 she transferred over to the Hilton Garden Inn Northeast as their AGM and also working a year as the Sales Manager. In 2016 she transferred over to Hilton Garden Inn airport as the AGM and in 2018 she found her way back home to the Homewood as their GM. She has been in the hospitality industry for over many years and enjoys all that it has to offer! She is originally from Long Island, NY and is a proud mother of her son Kristian. She loves meeting new people, cooking, cleaning, and sunny days!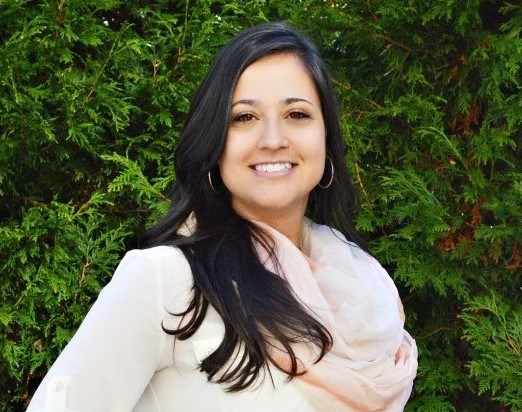 Colleen joined Musselman Hotels in 2008 as a Sales Manager for the Embassy Suites Louisville.  In late 2008 Colleen accepted a promotion to Director of Sales for the award-winning Homewood Suites. Aside from the hotel industry, her background also includes sales advertising and special event planning. Colleen received her Bachelor's degree in Marketing Management and Operations Management from Eastern Kentucky University.  She resides in Louisville with her husband.  They enjoy being on the move, whether it is swimming, walking, shopping or traveling.
Pamela joined the Hospitality Industry with Musselman Hotels in 2004.  This was her 2nd career.  Her 1st career. being in the Cosmetology Industry starting in 1973, where she studied in London, England at the Vidal Sassoon Academy.  She managed various salons, conducted training sessions, and managed a clientele.  Since joining the Hospitality Industry as a weekend Night Auditor, she was promoted to Front Office Manager, to General Manager, and then became the General Manager of two hotels.  She returned to Musselman Hotels in 2015 as the AGM for Hilton Garden Inn Northeast and currently is the AGM for Homewood Suites East.  During her years in the Hospitality Industry, she has also managed hotels for two other owners and management companies.  Pamela enjoys spending time with her 3 grown children…Joel, Eryn, and Briton and 4 grandchildren…Jasmine, Jaden, James, and Bailey.
Dwight has been with Musselman Hotels on and off since February 2012. He started with the company as Assistant Executive Housekeeper at the Hilton Garden Inn/Louisville Airport, where he worked for three years.   In February 2015 he was promoted to Executive Housekeeper at Embassy Suites/ Louisville East.  Prior to joining the Musselman family, Dwight worked for seven years at the Pendennis Club, one of the most storied and exclusive members' only establishments in Louisville. Starting in housekeeping and setups, Dwight was promoted to Housekeeping Manager, a position he held until his departure from the club. Dwight says he is still learning every day in his new position, but that he is fortunate to have an awesome staff that has made his transition very easy. He also says that it helps tremendously that his current G.M. was at the Garden Inn when he first started, and that he was taught a lot there by his former supervisor. "I learned so much from Miss Elba", he says. Dwight is from Maysville, Kentucky, the childhood home of Rosemary Clooney as well as former Miss America Heather French Henry. Small town at heart but big city in spirit, Dwight enjoys the various options and opportunities city life offers. Dwight lived in Los Angeles for some years after being honorably discharged from the United States Army but settled in Louisville, which he found to be the perfect blend of "not too small, but not too big". He currently lives in the "South End", a favorite part of the city, and says his siblings are his best friends. An avid Cardinal fan, he and his brothers go to as many games as they can. When not cheering the Cards Dwight says he most enjoys summertime in the backyard:  the grill lit, the cooler full, and the oldies playing! Dwight has a seventeen-year-old son he is very proud of. "I love the young person he is now, but I'm even more excited about the adult he has the potential to be" he says.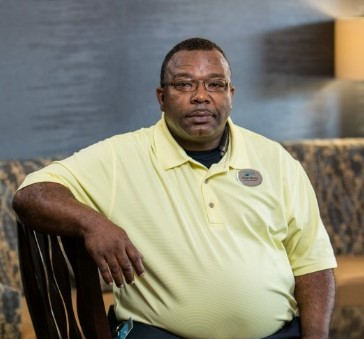 A native of Louisville, Kevin graduate from Trinity High School. Kevin started his career in hospitality in 2006. Working in the Hotel Maintenance industry there is never a day to repeat its self. There is always something different every day. Kevin enjoys working in his shop on wood crafts. Another one of Kevin's hobbies is working in his vegetable garden. During his free time. Kevin is the Treasurer of The Aero Club of Louisville. The Aero Club is the oldest pilots club in the United States. Kevin has been married to his wife Debbie for over 35 years. We have three children, two of whom are married as well. We have a grandson, Chevy with another grandson on the way.
This is our go-to hotel when we are visiting family and friends in Louisville. The rooms are spacious, comfortable and clean. The lobby, which was recently redone, is well appointed with lots of comfortable spaces to spend time with family and friends, to enjoy the nice breakfast and relax with their evening hot meal. The staff is very accommodating and welcoming. They always remember us from previous visits and seem genuinely glad to see us.
Associate of the Year
Peggy Bullock
2018 Associate of the Year
Associate of the Year
Yoselin Flores
2017 Associate of the Year
Associates of the Quarter
1st Quarter 2018
Gregoria Diequez
2nd Quarter 2018
Rosa Perez
3rd Quarter 2018
Rosalina Garcia
4th Quarter 2018
Peggy Bullock
Associates of the Quarter
1st Quarter 2017
Yoselin Flores
2nd Quarter 2017
John Johnson
3rd Quarter 2017
Susi Larrea
4th Quarter 2017
Peggy Bullock
Hotel Awards
Hotel Awards
Best Places to Work in Kentucky
2019
Best Places to Work in Kentucky
2018
Connie Pride, Award of Excellence
2018
Connie Pride, Award of Excellence
2017
10 Top-Rated Hotels in Louisville
2016
Hilton Homewood Suites of the Year
2008
Connie Pride, Award of Excellence
2008
Connie Pride, Award of Excellence
2010