The Seelbach Hilton
A luxury hotel. In every way. Enjoy the quintessential grand hotel experience. A luxury hotel. Modern amenities. Wrapped in a storied past that delivers a distinct character.
More than ever the power of hospitality is needed. Our teams around the world have come together ...
See Full Post on Facebook
Join us for #WinedownWednesday at The Old Seelbach Bar! Half Price select bottles of wine from 6-...
See Full Post on Facebook
Meet Our People
Verl Wilder
General Manager
23 Years with Musselman
Jim Meyer
Director of Sales & Marketing / 20 Years at The Seelbach
2 Years with Musselman
Bonnie Wells-Eisert
Director of Sales
26 Years with Musselman
Sherrie Morris
Human Resources Manager
24 Years with Musselman
Lori Ramsey
Sales Manager / 20 Years at The Seelbach
2 Years with Musselman
Heather Roney
Catering Manager / 7 Years at The Seelbach
2 Years with Musselman
Jeremy Miller
Convention Service Manager / 10 Years at The Seelbach
2 Years with Musselman
Rebecca Brittain
Sales Manager / 3 Years at The Seelbach
2 Years with Musselman
Kathryn Masvidal
Group Sales Manager / 9 Years at The Seelbach
2 Years with Musselman
Judith Fay
Catering Manager / 4 Years at The Seelbach
2 Years with Musselman
Christiane Tripp
Revenue Manager / 25 Years at The Seelbach
2 Years with Musselman
Laurent Geroli
F&B Director
1 Year with Musselman
Paul Sant
Executive Chef
1 Year with Musselman
Natalie Childress
Accounting Support / 12 Years at The Seelbach
2 Years with Musselman
Jerry Lee Wallace
Chief Engineer / 29 Years at The Seelbach
2 Years with Musselman
Mark Majot
Chief Engineer / 30 Years at The Seelbach
2 Years with Musselman
Suhas Potphode
Restaurant Manager / 2 Years at The Seelbach
2 Years with Musselman
Mark Wood
Banquet Manager / 13 Years at The Seelbach
2 Years with Musselman
Regina McCormick
Assistant Banquet Manager / 9 Years at The Seelbach
2 Years with Musselman
Ceedy Macktar
Assistant Banquet Manager / 4 Years at The Seelbach
2 Years with Musselman
Juan Carlos Gil Nazario
Director of Rooms / 12 Years at The Seelbach
2 Years with Musselman
Rochelle Johnson
Executive Housekeeper / 30 Years at The Seelbach
2 Years with Musselman
Trina Hampton
Housekeeping Supervisor / 24 Years at The Seelbach
2 Years with Musselman
Lyda Dang
F&B Manager
5 Years with Musselman
Lyndsie Murphy
Front Office Manager
1 Year with Musselman
Verl began his Mussleman career in 1996, opening the Fairfield Inn, Brooks. In 1999 he moved to the Courtyard by Marriott Downtown Louisville, as opening General Manager. In 2003, he helped open the Hilton Garden Inn Airport. He has been with Embassy Suites since January 2013 and most recently has moved to the Seelbach Hilton in downtown Louisville. Married with three kids and a dog, Verl enjoys do-it-yourself home improvements and landscaping, relaxing with a good cigar on the patio, and spending time at the beach with his family in his off time.
Jim started his hotel career in high school as a lifeguard at the Executive Inn Hotel while attending St X.  He received his degree at Bellarmine in Hospital Administration but the love of the hotel business took his path in a different direction.  While at Bellarmine, he worked at The Seelbach and later transferred to a Hilton in Midland, TX.  Later, he worked for The Brown before moving to Saddlebrook Resort in Tampa.  Upon returning home to Louisville in the late 90s, his passion for The Seelbach lead him to the position of Sales Manager and soon after Director of Sales and Marketing of Louisville's Grand Hotel.  In his free time, Jim enjoys golf and traveling anywhere warm with his wife, Amy, and children, Lauren and John.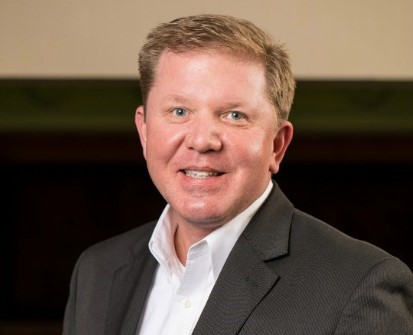 Bonnie began her hospitality career while in college at the University of Louisville. She joined Musselman Hotels in 1993 as the Director of Sales of the Days Inn Downtown. During her tenure with Musselman Hotels, Bonnie has held several key management positions within the Musselman family.  She was the opening General Manager for the Sleep Inn Fairgrounds, opening Director of Sales for the Courtyard by Marriott Downtown, Hilton Garden Inn Airport, and the Marriott Louisville East. Bonnie's newest opportunity is as the Director of Sales of the Historic Seelbach Hilton. During her hotel career, Bonnie has been a member of Meeting Planners International, Kentucky Society of Association Executives, and President of the Hotel Sales Association.  She has also received the Musselman Sales Manager of the Year Award.  She is currently a board member of Bourbon Women. Bonnie is unique in that she has an identical twin sister Angela.  Bonnie and her husband Bruce have been married over 20 years.  They have two children, Austin and Taylor.  She enjoys staying active by running and has participated in several marathons.  She also enjoys traveling and watching her daughter play club volleyball.  GO CARDS!!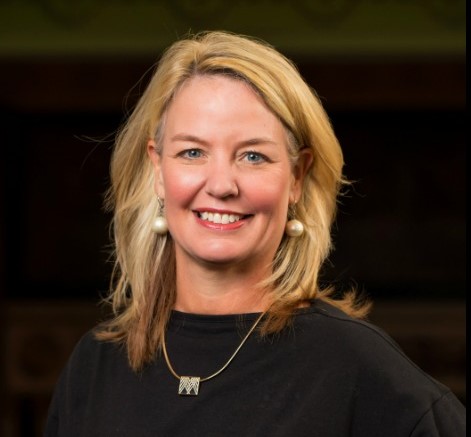 Sherrie joined Musselman Hotels in May 1995 as a front desk clerk at the Thrifty Dutchman Motel and moved to the corporate office a year and a half later.
After over 20 years at the corporate office in several different positions, she has moved back to the hotel side and is currently the Human Resources Manager at the Seelbach Hilton.   Sherrie is married to her amazing husband, John and has two grown children who she loves to watch play sand volleyball.   She also has three four-legged kids which she adores.  Sherrie loves watching sports especially football and is a big U of L and Green Bay Packers fan.  Go Pack Go!
Lori grew up in Westport New York in the heart of the Adirondacks.  She graduated from Long Island University, CW Post with a BS in Marketing & Management and with a minor in Economics. A year after graduation she came to Louisville to visit her brother for the Kentucky Derby.  Liking Louisville so much she moved here.  She met her husband Dale shortly after and has been married over 32 years.  They have two grown children Ryan and Elizabeth.  Lori has spent her life in the hospitality business and started in the hotel business in Louisville in 1987.   She has been in the sales department with the Seelbach Hilton since 1999.  Lori loves spending time with her family and friends, sports & traveling.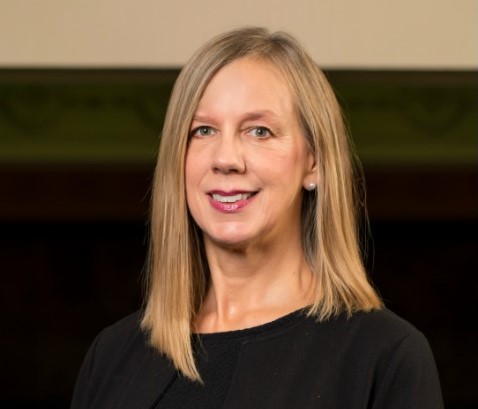 Heather grew up in New Albany, IN. She graduated from Providence High School and Indiana University.  After College, Heather accepted an internship at Crested Butte Mountain Resort in Crested Butte, CO.  From there she moved to Far Hills, NJ and worked for the United States Golf Association as a Championship Assistant.  After 5 years in New Jersey, Heather relocated to Florida and became the Membership Sales Coordinator at Woodfield Country Club in Boca Raton. While living in Florida, Heather met her Husband, Chef Patrick Roney. 2007 they teamed up to run the Interior Operations on a private Charter Yacht.  They cruised throughout the Mediterranean, Caribbean and New England. Together they provided the most luxurious vacation experience and the highest level of service to their Guests. In 2012, they moved to Louisville and Heather accepted the position as Catering Sales Manager at the Seelbach Hilton. When Heather is not working, she enjoys spending time with her Husband, Daughter, Dog and occasionally playing a round of golf.
Jeremy was born and raised here in Louisville, Ky. He attended both the University of Louisville and Sullivan University. He has been with the Seelbach Hilton since March of 2009 spending the first 3 years in the banquet department before transitioning to his current position as Convention Services Manager.  In his free time, he enjoys playing golf and is an avid Tennessee Titans fan and a bourbon enthusiast.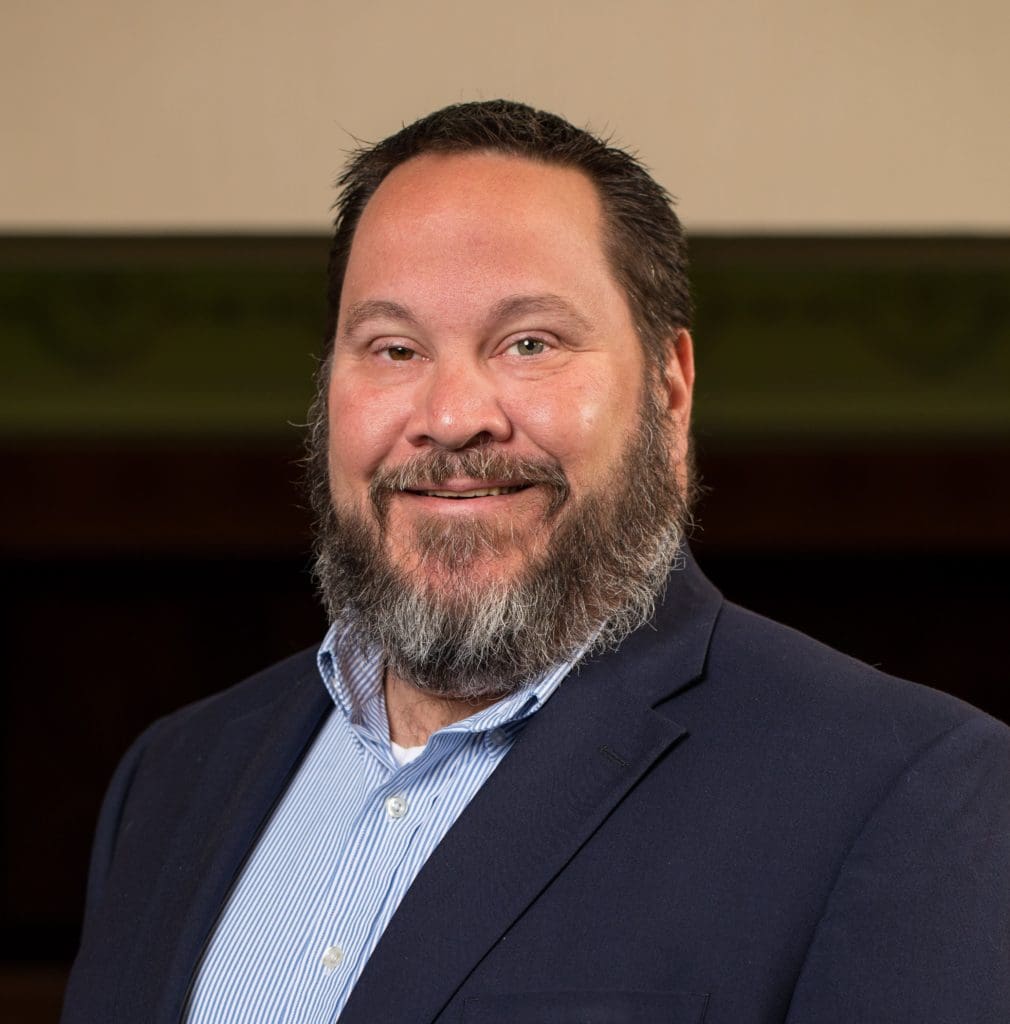 Rebecca grew up outside of Atlanta in the suburb of Alpharetta.  She attended college at the University of West Georgia where she attained her degree in Marketing.  After college, she moved to Atlanta and began her career in Hospitality.  It wasn't until the summer of 2016 that she moved to Louisville and joined the team at The Seelbach Hilton.  In her free time, she enjoys spending time with her husband, John, and her fur kids Slim and Anna.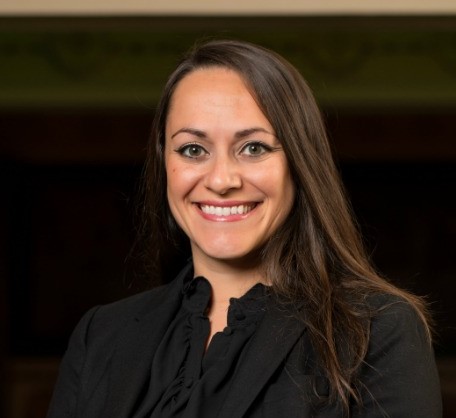 Kathryn was born and raised in Tampa, FL.  She and her husband met in college at Loyola University New Orleans.  Upon graduation from Loyola Kathryn was offered a Sales position at the Hilton in Miami, FL where her husband is from.  After getting married and having their first son, they decided to move to Tampa where her family lives and she began working for the Westin hotel in Tampa.  They had their second son in Tampa and after a few years, they decided to move their family to Louisville for her husband's career.  She transferred to the Seelbach where she's been since 2014.  She will always be a Floridian at heart but she has grown to love Louisville (except winter!).  You'll find her cheering on her boys on the basketball court in the winter and the baseball diamond the rest of the year!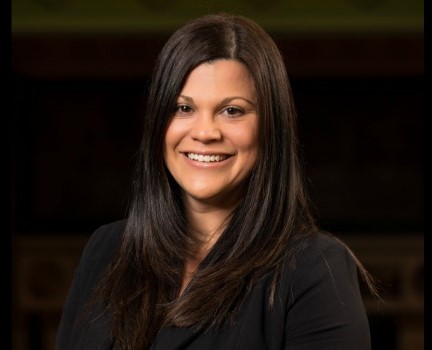 Judy Fay is a USF Alumni. She has worked in hospitality for 19 years. Judy has a passion to serve and searched for a company that matched her passion. Her background gave her the tools to not just sell but perfect each celebration.  She has worked at the Seelbach Hilton for three years. She started in the banquet department and worked her way to Catering Sales Manager. Judy is a dance enthusiast. She also enjoys running and has participated in a sprint Tri-Athalon for the past three years. She has signed up for her first half marathon and can be found training in her downtime.
While attending UK, Christiane began her career in hospitality working part-time in Banquets over 30 years ago.  A passion for Hospitality started in Food & Beverage (Banquets, Room Service, Casual Dining and Stewarding) at the Radisson Plaza Lexington, then with Ritz Carlton in Atlanta, GA; St. Louis, MO; and Amelia Island, FL. In 1994, she moved back to Louisville, KY and made the Seelbach Hilton home and has been in Revenue Management since 1998.   She enjoys cooking, caring for her family and is looking forward to her daughter Sydney's wedding in mid-2018.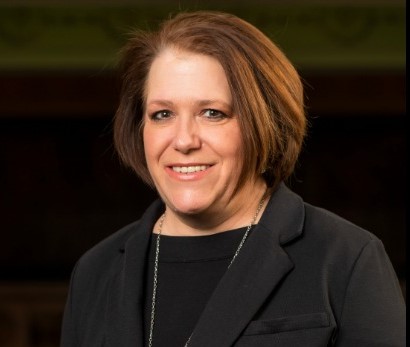 Laurent oversees culinary operations for the Seelbach including menu creation, restaurants, in-room dining and banqueting for meetings and events. The Montreal native has worked for luxury hotels and resorts for over 30 years, including the Four Seasons and Ritz-Carlton. His experience has taken him throughout the U.S., Canada, Mexico and the Caribbean. Laurent joined Musselman Hotels as the Executive Chef at the Marriott/ Louisville East. In June of 2018, he joined the Seelbach team as the Director of Food & Beverage.  His cooking philosophy revolves around implementing "simple, clean, and beautiful cuisine."
Paul grew up in Australia in the coastal city of Victoria.  His passion for food and the utilization the freshest ingredients began at a young age while watching his dad barbecue kangaroo, fresh lamb, and emu sausages on the grill. He began his global culinary journey at the Regent Hotel in Melbourne, Australia. From there he has made stops in London, England; Toronto, Canada; on the sandy beaches of Bermuda; Biscayne Bay in Miami, Florida (where he was awarded the USA Culinary Excellence Medal for hotel chefs); and Westchester, New York. Chef Sant, with his family, finally moved to Louisville, Kentucky in 2008- the city he now proudly calls home. In Louisville, he has worked at multiple venues in various culinary positions.  He has found much success, winning multiple awards at Taste of Louisville, the Kentucky Bourbon Affair, and B3 (Bourbon, Bacon & Beer). Paul has appeared on Secrets of Louisville Chefs, local TV, and multiple publications. Chef Sant joined the Musselman Hotel family as the Executive Chef at the iconic Seelbach Hotel in March of 2019. When he is not behind the stove Paul can be found in the garden where he grows his own ingredients. He is an avid Broadway musical aficionado with an affinity for Bourbon and cigars.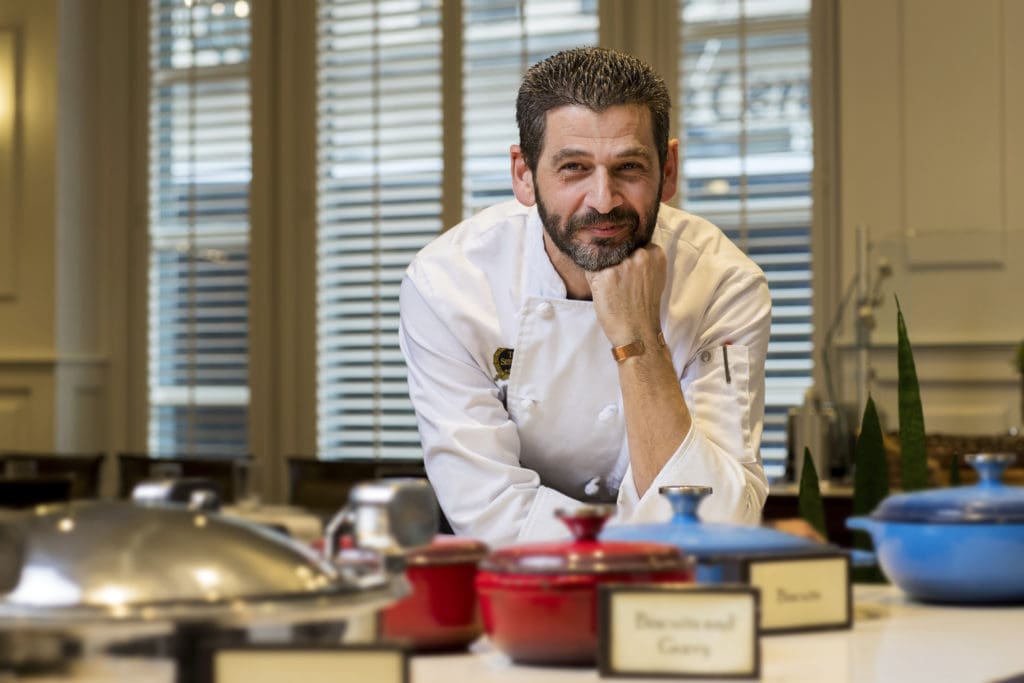 In July 2017 Natalie hit her ten-year mark with the Seelbach Hilton where she has worked as the Accounts Receivables Specialist from 2007 to 2015 and at that time promoted to Assistant Director of Finance.  She enjoys working at The Seelbach with a building rich in history and filled with wonderful employees who she loves dearly.  When not at work she enjoys spending time with her boyfriend and their families, camping, and going to the lake.  She is a diehard University of Louisville CARDS fan and her favorite month beside her birthday month of April is March; as she enjoys the journey to the tourney and beating guys with the best bracket.  She also enjoys doing community service projects and has participated in a lot of different things such as KY Harvest, Habitat for Humanity, the Humane Society, and Kosair Kids.  She looks forward to the exciting new future of The Seelbach and working with Musselman Hotels.
Lee has proudly served The Seelbach Hilton for well over two decades.  He believes in staying positive and maintaining a can-do attitude. He enjoys the idea of helping others meet their goals as well as meeting his own. His skill set entails Facility/ Project management, Loss prevention and overall day to day operations.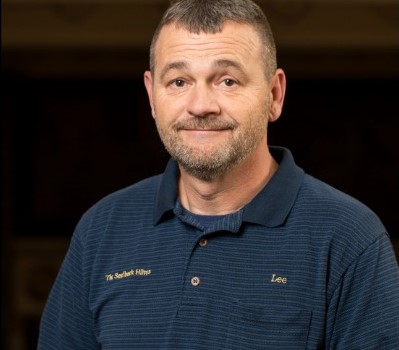 Mark grew up in north-central Pennsylvania and went to school in the smallest school district in the state. He moved to Texas at 20 and worked on drilling rigs there and in Oklahoma. He has known his wife her entire life and have been married for 32 years and have one son who is 29. He started in the hotel business in 1987 as the 2nd shift engineer at an Embassy Suites in Austin, Texas and was promoted to Chief Engineer a year later. He has also worked as the Chief Engineer at resorts in Myrtle Beach, SC, Miami Beach, FL , Denver, Co and has spent the last 19 years here at The Seelbach.
Suhas was born and raised in Mumbai, India. He graduated from the Mumbai University with Bachelor of Science in Chemistry. He received a  scholarship to go to Switzerland and study Hotel management at the Swiss Hotel Management School from which he graduated in May 2001 and worked as an intern in Food and Beverage at the Gaylord Opryland Hotel for 18 months. After finishing the internship he worked for the Marriott Hotels and Resorts for 14 years. On days off he loves watching baseball especially the St. Louis Cardinals and traveling to different baseball stadiums and places.
Mark has been the Banquet Manager at the Seelbach for nearly 12 years and could not be happier.  He has been in the hospitality industry for over 35 years and has been blessed to live in 14 different states!  He must love it here because he has settled in and called the Louisville area home for over 20 years. He loves to spend time with family; he has an understanding, wonderful wife, 2 sons, a stepson, and a stepdaughter.  When not working on his honey-do-list he enjoys watching SEC sports, playing with his 2 little dogs, cooking, and watching movies.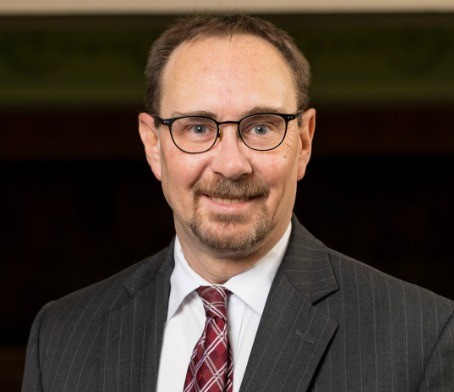 Regina A McCormick grew up in Louisville Ky. She studied fine arts at  U of l majoring in photography. She was contacted by the Jefferson County School System to teach workshops to selected students on this topic. Another ten years were spent working as a jeweler V on fine jewelry repair.  During these years she worked part-time as a bartender for a local caterer. It was during this time she became interested in the restaurant and hospitality industry. This early experience would lead to 35 years in the business. Traveling and hiking regionally are especially enjoyed on days off. Agencies vital to her in the community, which she supports, are the Alzheimer's Society and the Animal Care Society. Regina enjoys spending time with family.
Ceedy came to the United States in 2000 and learned about Southern Hospitality while working as a Banquet Server. In 2003 he moved to Louisville to be with his brother who attended school here.  From 2003 to 2014 he worked at several Louisville hotels before joining the team at the Seelbach in 2015.  He joined the Seelbach Hilton as a Banquet Captain.  In 2016 he was promoted to the position of Assistant Banquet Manager.  "I have the Spirit to Serve our Guests," he likes to say. In his free time, he enjoys playing tennis, partying, traveling and meeting people.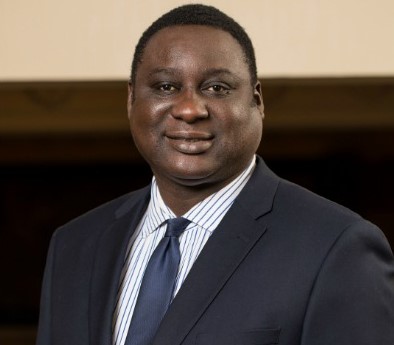 Born and raised in San Juan PR, Carlos graduated from the University of Puerto Rico with Honors. He began his hospitality career at the Caribe Hilton in San Juan Puerto Rico in 1978. In 1989 he moved to the  States and worked in many hotels across the country:  Hyatt Regency Lake Tahoe, The Claremont Resort and Spa Berkley CA, University Place Hotel in Indianapolis, just to name a few. Carlos began his career with the Seelbach Hilton in 2004 where he has been for the past 10 years; he is currently the Director of Rooms.  Besides the Seelbach Hilton, Carlos has a passion for the arts, photography, and antiques.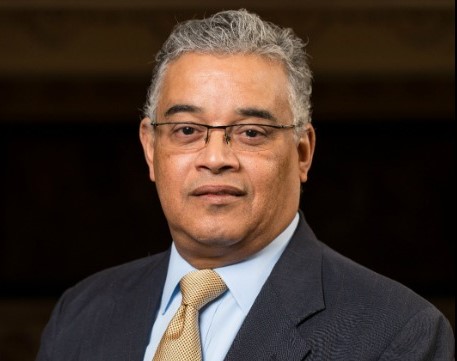 Rochelle is a Louisville native and has been employed at the Seelbach Hilton for 28 years, working in several different positions in the housekeeping department.  She loves watching sports- The University of Louisville Cardinals and the Cincinnati Bengals being her favorite teams. She and her husband have been married for over 20 years.  Outside of work she enjoys spending time with her family and shopping.
Trina joined the Seelbach Hilton in 1994 as a housekeeper. In 1996 she became a supervisor in the department and in October of 2017 she was promoted to Housekeeping Manager.  Her hobbies include spending time with her family and friends, shopping and traveling. Her goal in life is to achieve all that she can be as a manager for the Seelbach Hilton and continue to soar.
Lyda's family is from Vietnam.  She is the first generation of her family to establish herself in the United States.
Lyda started her career in the hospitality industry tending bar.  She worked in establishments throughout Louisville until 2013 when she accepted a position with Musselman Hotels at the Marriott/ Louisville East.  Lyda grew in her role and became Musselman Hotel's first bourbon coordinator.  Shortly after, Lyda was put in charge of the Bourbon Bar and Lounge. During that time, Lyda acquired recognition for the bar and lounge within the bourbon industry for one of the Best Bourbon Bars of America.  In 2018 Lyda joined the team at the Seelbach Hotel as the bar manager at the Old Seelbach Bar.  Lyda continues to share her passion for mixology and bourbonism.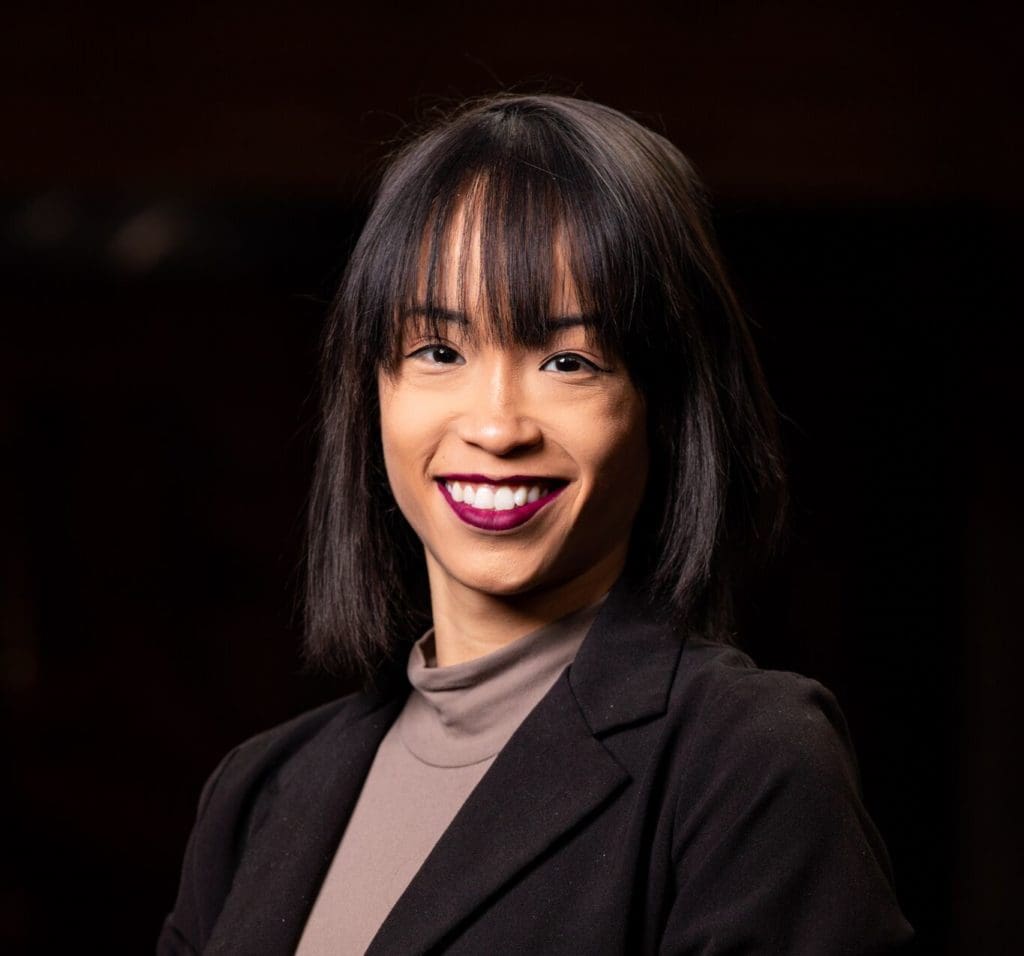 Lyndsie got her first taste of the hotel industry in 2015 working at the restaurant at the Courtyard by Marriott Louisville East while attending school full time. At the University of Louisville, she studied Middle/Secondary Education and Spanish Language. After graduating, she explored and considered various career paths, ultimately deciding to transition back into the hotel industry.
Lyndsie began her career with Musselman Hotels at The Seelbach Hilton in 2018 and immediately fell in love with all the complexities and moving parts of a full-service operation, as well as the welcoming and encouraging company culture. In 2019, she was promoted to Front Office Manager, and very much looks forward to continuing to grow and learn within the company. Lyndsie enjoys painting, studying Spanish and French languages, cooking, and exercising.
The Seelbach is a gem. When we arrived we were met with the most lovely front desk staff. Very knowledgeable about the area and the history of the hotel. The hotel sits in a lively downtown district with lots to do. The people are friendly and personable. If you stay here take the tour of the property. It's worth it. Also, the Concierge is a hoot. He wrote a book on the property and has been there for 40 years. He has many great stories. We will return again and again.
Associate of the Year
Larry Johnson
2018
Associate of the Year
Desire Garretson
2019
Associate of the Quarter
1st Quarter 2018
Darryl Anderson & Haris Derlic
2nd Quarter 2018
Jackie Shepard & Desire Garretson
3rd Quarter 2018
Lee Wallace & William Matthews
4th Quarter 2018
Ramon Hector & Bruns Warner
Associate of the Quarter
1st Quarter 2019
Lyndsie Murphy & Natia Harris
2nd Quarter 2019
Desire Garretson & Zahra Hassanzadeh
3rd Quarter 2019
Frank Lardner & Yolanda Sanchez
4th Quarter 2019
Ramon Hector & Harold Warren
Hotel Awards
Best Places to Work in Kentucky
2019
Best Places to Work in Kentucky
2018
#1 Top Rated Hotel in Louisville
2016