News
Rich Johnston named General Manager at The Campbell House Lexington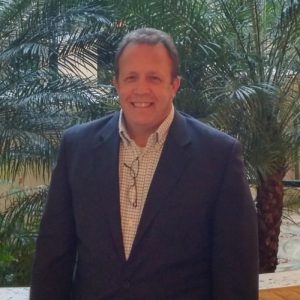 We are thrilled to announce that Rich Johnston has been named the new General Manager at The Campell House Curio in Lexington!
Rich Johnston grew up in Pittsburgh Pennsylvania and has been in the hotel industry for over 40 years.  Starting out in the culinary arts area in his first 25 years he worked his way up to become a Certified Executive Chef preparing food for events such as The PGA Senior Tour stop in Lexington KY, The Greater Greensboro Open, and Anita Madden's Derby Parties, to name a few. Moving to the front of the house he managed an AAA 4 Diamond fine dining restaurant, became the Food and Beverage Manager for a Hotel in Lexington and was promoted to General Manager. From there as a General Manager, he has been enjoying his time ensuring his associates and the guests are receiving the best possible service he can give.  Returning to Kentucky from a stint at the Embassy Suites Destin he is excited to be back in the Bluegrass at the Campbell House a Curio Hotel.
"I grew up in hotels from the time I was in high school.   It has been a passion for me, as I often tell those new to the industry if you don't love it in a few weeks it's probably not for you.  Our industry is unique in you have to deliver a great product with a diverse workforce and diverse clientele.  Managing the expectations of all of these is my greatest strength."
"Lexington is a special place for me.  I met my wife while working at Marriott's Griffin Gate Resort where I worked for 9 years as a Banquet/Sous Chef and also for two years of that time I managed the Mansion Restaurant maintaining a 4 Diamond Rating.  The hotel was a high volume hotel F&B operation, we catered many off-site events such as all Food & Beverage for PGA Senior Tour events, Anita Maddens famed Derby Eve Parys at her horse farm, and events at the KY Horse Park to name a few."
"Returning to Lexington is where my family wants to be.  I know that the Campbell House is the right fit for my skill set.  Lexington is about relationships and working hard to create the right personality for the hotel.  I have proven to do that time again."
Rich has been happily married to his wife Janie for 28 years and had 2 sons Jesse and Tyler.  In his free time, he enjoys the outdoors, Kentucky sports, cycling and entertaining.
Welcome to the Musselman Hotels family, Rich! We're so thankful to have you on board!