About Us
At Musselman Hotels, we're in the business of taking care of people. To do this properly, we have to understand it as a concept, know it in practice, and believe it as a team and as individuals.
It has to be part of our DNA as a company, it has to be the essence of our culture, and it has to start at the top.
Meet our People
Chester Musselman
President and Chief Executive Officer
31 Years with Musselman
Tom Hillman
Chief Operating Officer
22 Years with Musselman
Rebecca Okruhlica
Chief Financial Officer
25 Years with Musselman
Angie Yellina
Senior Accountant
25 Years with Musselman
Tanya Gresham
Director of Human Resources
2 Years with Musselman
Jeff Thompson
Vice President of Operations
18 Years with Musselman
Jay Nichols
Director of Operations
1 Year with Musselman
Lori Lastovich
Accounts Payable Supervisor
15 Years with Musselman
Melanie Kelley
Director of Revenue Management
10 Years with Musselman
Amanda Burba
Staff Accountant
6 Years with Musselman
Angela Goodall
Administrative Assistant
13 Years with Musselman
Megan Okruhlica
Accounting Support
6 Years with Musselman
Logan Buren
eCommerce Coordinator
6 Years with Musselman
Amber Scott
Human Resource Coordinator
7 Months with Musselman
A native of Louisville, Chester is a graduate of St. Xavier High School and the University of Kentucky. Chester started his business career as a home builder and eventually, that led to building and developing hotels. He developed his first hotel in Ashland, KY in 1989, which launched the career of Musselman Hotels. Since then the company has developed or repositioned more than 40 hotels under franchise agreements with Marriott, Hilton, Starwood and Choice Hotels. Currently, Musselman Hotels owns and/or operates twelve hotels throughout Kentucky and one in Virginia.
Chester is an avid golfer having played throughout high school and, on a golf scholarship, in college. He still plays as often as his schedule allows. He is a supporter of junior golf tours and programs throughout Kentucky.
Chester is blessed to have a great family with his wife of over 30 years, JoAnn, who is also active in the business, their two children and the associates he works with every day. "Once you work for Musselman Hotels, you become family".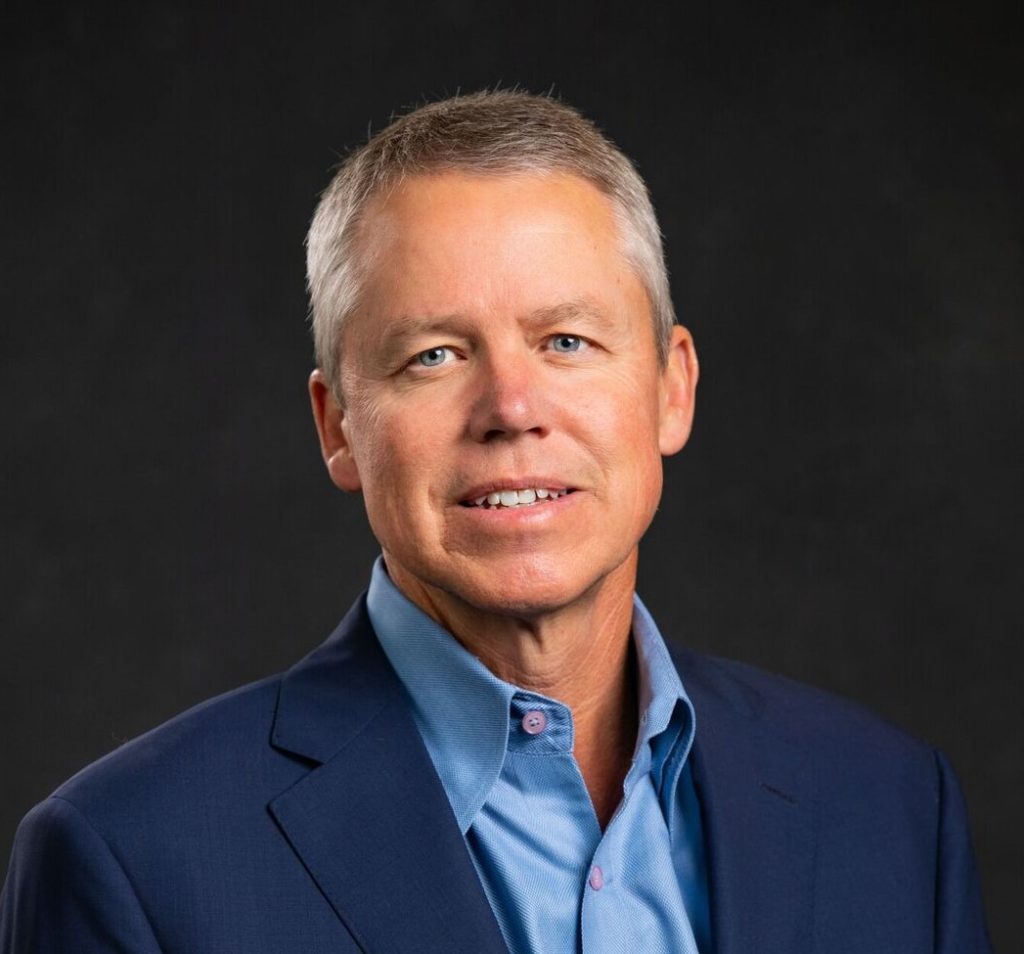 Tom began his hospitality career in 1978 while in college at Eastern Kentucky University. Through the years he has had extensive experiences within all areas of the hotel industry. Tom started with Musselman Hotels in 1998 and has cultivated our philosophy that we are in the business of taking care of people, our guests, our associates and each other. Away from work, Tom's passion is competition BBQ where he and his wife, Bernie, compete regularly.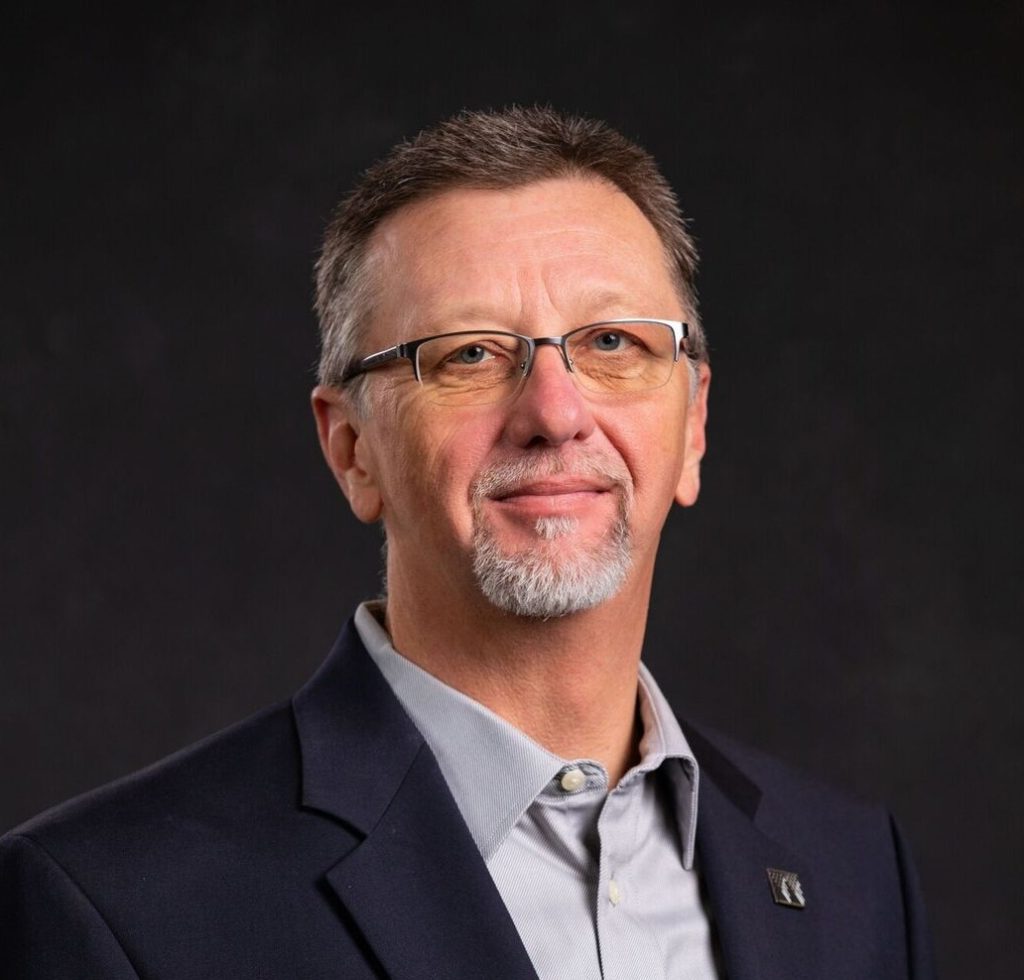 Rebecca grew up in Louisville, Kentucky, and graduated from the University of Louisville. She remains an active alumni and volunteers with the University Libraries. Rebecca held positions in private business and public accounting, including five years with Welenken Himmelfarb, before joining the management team at a private local company in 1989. In 1994, she joined Musselman Hotels as the Corporate Controller.
In her current role with Musselman Hotels, she and her accounting team have responsibility for all aspects of financial services and reporting at the corporate and the property level. She also manages the technology, taxes, human resources and benefits for the company. The creation and success of the company's Wellness Program continues to be a passion.
Rebecca has been married to her husband Mark for over 25 years and they have three children.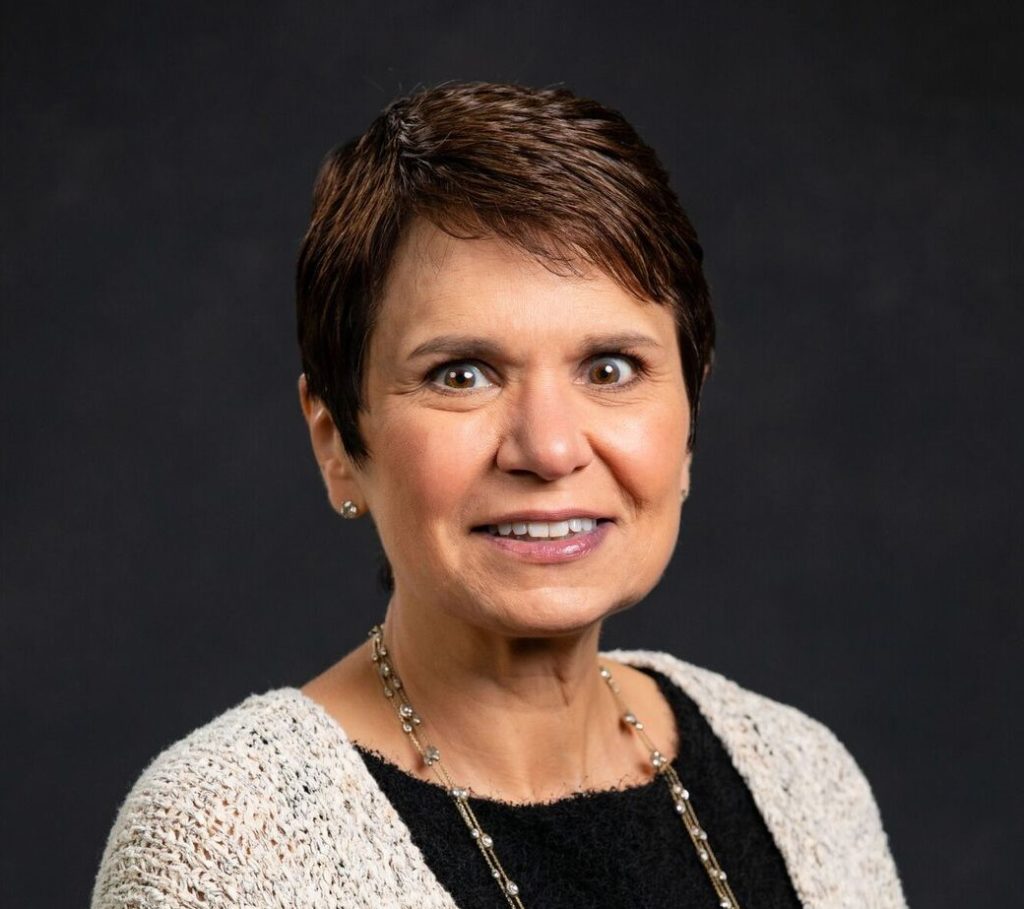 Angie graduated from Indiana University in 1993 with a BS in Business and a minor in Computer Science. Angie started working for Musselman Hotels corporate office in 1994 as a staff accountant. She helped develop a procedure to streamline their financial process, set up accounts for new hotels, and helped oversee the migration of the IT department. Angie is responsible for financial statements, sales tax, payroll and credit card processing. She has supervisory responsibility of accounting staff members and assists with IT. In 1995 she married her high school sweetheart, Tom, who is a Purdue Alumnus (but she doesn't hold that against him). They are the proud parents of boy/girl twins. Angie has a brother and is a proud aunt to her nephew. Angie is a huge Chicago fan. She loves shopping trips to the Magnificent Mile and rooting for Da Bears!
Tanya has been working in hotels since 1993 and have been fortunate to make great connections with people from all over the world and sometimes even form lasting friendships.  She enjoys going to the theater, traveling and the art of dance.  The most enjoyable part about what she does is forming relationships with team members and truly learning about them. Anytime outside of the office is spent with her awesome husband and daughter.  They keep her busy and her heart full.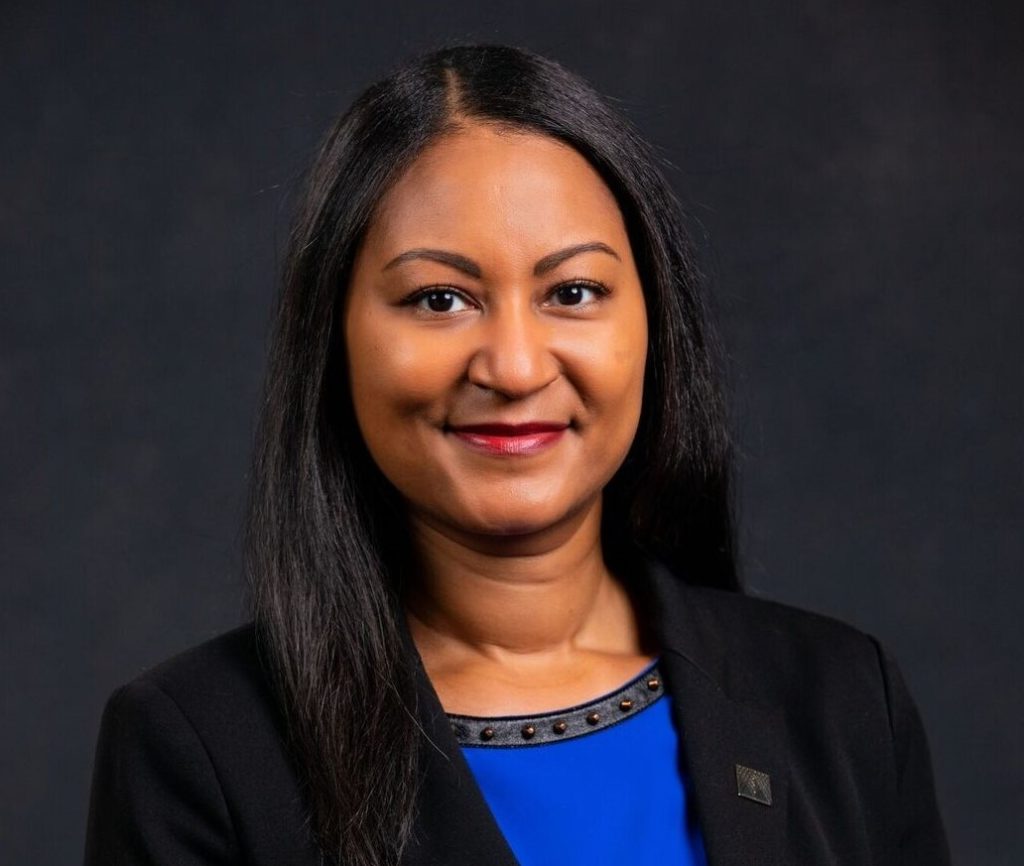 Jeff Thompson has been a part of the hotel industry for over 20+ years. He started his hotel career as a bellman/van driver with Holiday Inn/Davidson Hotel Company after graduating college. Jeff worked for Davidson Hotels Company for 5 ½ years and held several key management positions including Food & Beverage Director and Director of Sales. Jeff also spent 1 year as a Senior Sales & Catering Manager with Holiday Inn East/Ridgewood Hotel Company.
Jeff joined Musselman Hotels in 2001 and is currently the Vice President of Operations as of June 2017. Jeff was previously the General Manager of the award-winning 252 room Marriott Louisville East for 7 years, the hotel opened in 2012. The Marriott hotel won the prestigious 2015 Marriott Hotel and Resorts Hotel of the Year /West Region. The Marriott was a 4 Diamond Award-winning hotel from 2012 – 2017 under his leadership and was ranked #1 in GSS out of 364 Marriott Hotels & Resorts in North America for 2014 and 2015. During his tenure at Musselman, Jeff was the Corporate Director of Operations for Musselman Hotels for 4 ½ years as well. Jeff managed 14 hotels, 1 country club and helped open 4 hotels. Jeff had 3 hotels win Hotel of the Year in their respected brand during his time as the Director of Operations. Jeff was also a General Manager at Courtyard by Marriott – Lexington, Courtyard by Marriott – Louisville Downtown and Hilton Garden Inn – Louisville with Musselman Hotels.
Jeff is a native of Louisville, KY and has been happily married to his wife, Erin, after meeting her in the hotel industry. He is a very proud father of three girls; Ashlyn, Kylee, and Emma. He is an avid sports fan, especially basketball after winning back to back Kentucky State Basketball titles and playing basketball in college. Jeff's enjoys golf, helping coach his daughters in sports and being a huge fan of University of Louisville athletics.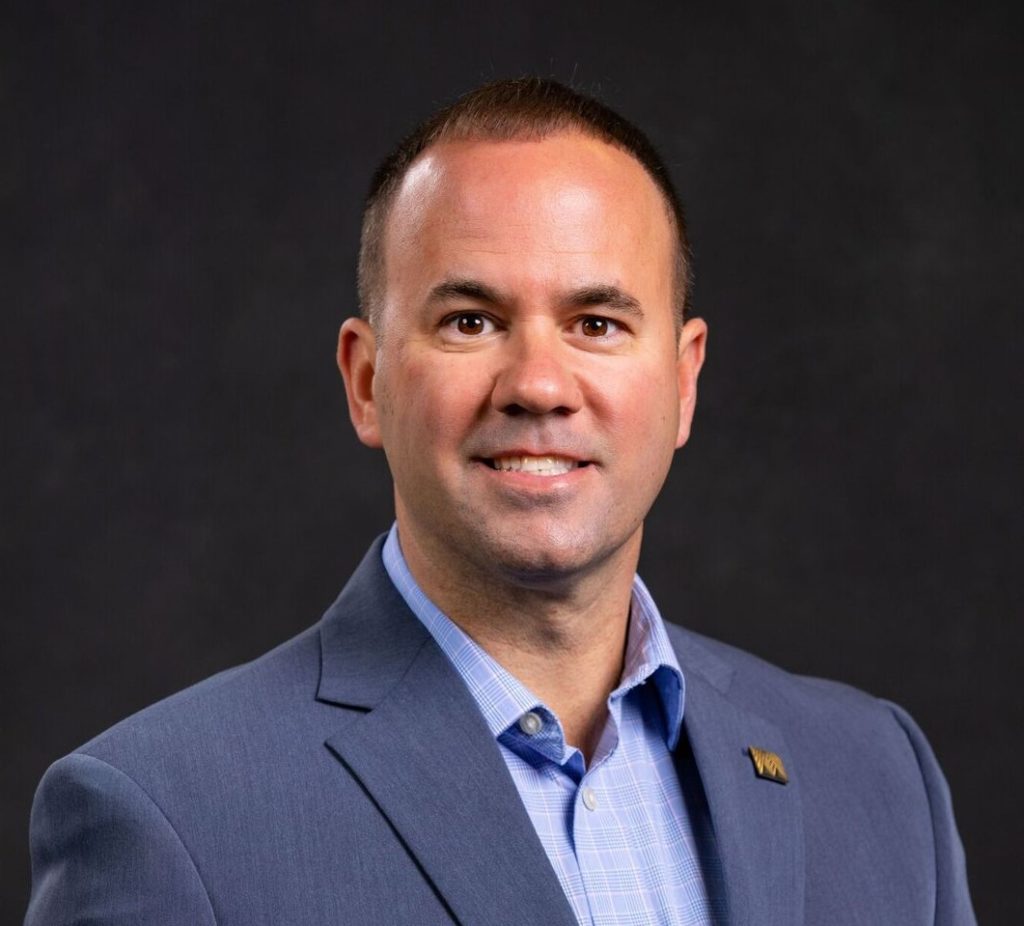 Jay Nichols brings over 20 years experience in the hospitality industry to his role as Director of Operations with Musselman Hotels.  He began his hotel career in Crested Butte, Colorado while finishing his Bachelor's degree at Western Colorado University.  Upon completion of college, Jay moved to Amelia Island, Florida where he worked in corporate events and operations.  From here he accepted a sales role with Marriot International and relocated to Fort Worth, TX prior to returning to his home state of Kentucky in 2005.  Upon his return to Kentucky he spent the last 14 years working for White Lodging in Louisville winning multiple awards to include General Manager of the Year.  His roles ranged from Sales Manager, Director of Sales and General Manager.  He was most recently the opening General Manager of the Homewood Suites Louisville Downtown before joining Musselman Hotels.
Jay is married to his wife Laura Beth and is the proud father of two boys, John Ross and Benjamin.  In his free time he loves to travel and spend time outdoors.  He enjoys playing golf, fishing, boating and loves watching the Kentucky Wildcats in football and basketball!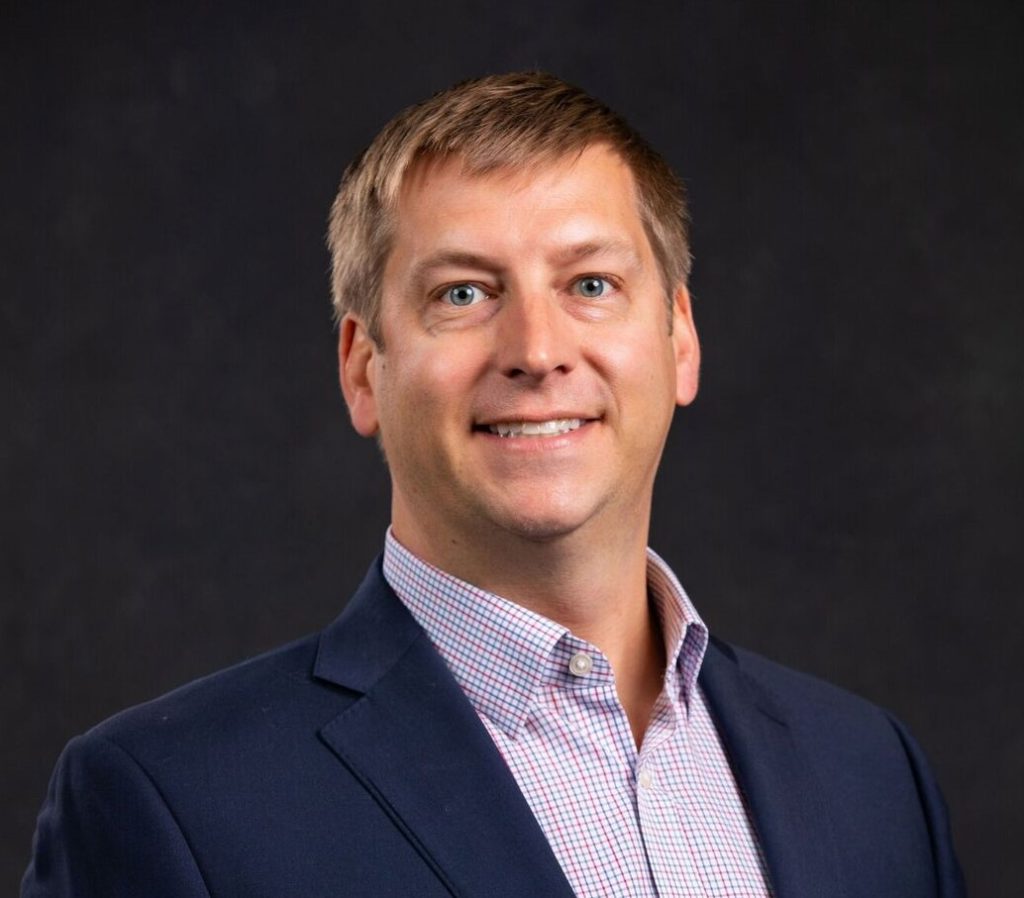 Lori has been with Musselman Hotels since 2004 and is currently in the Accounts Payable Supervisor position. When she's not at the office taking care of business, she could be many places. She could be out hanging with friends. She could be at the gym, sweating and complaining. She could be at home taking care of her kitty. Regardless of where she is, you can bet she's listening to music since she likes just about every type out there. She loves movies, pop culture, glitter, makeup, shoes, shopping, animals, hanging out with her friends, coloring, reading, and jewelry. She's convinced she can have fun anywhere with the right people. She has no idea what her natural hair color is at this point and would be the happiest person alive if she could pet a tiger.
Melanie grew up in the Louisville area and is a graduate of Eastern Kentucky University. She has been a part of the hospitality industry for the past 30 years, including a total of 9 years with Musselman Hotels. Melanie has held a variety of positions in both sales and revenue management during her career. In her current role, she is responsible for the strategic planning and implementation of initiatives to generate top-line revenue for the company as a whole. Melanie has been married to her husband, Rob, for 24 years and they have three daughters. Outside of work you will find her chauffeuring her teenagers around, crafting and enjoying time with family.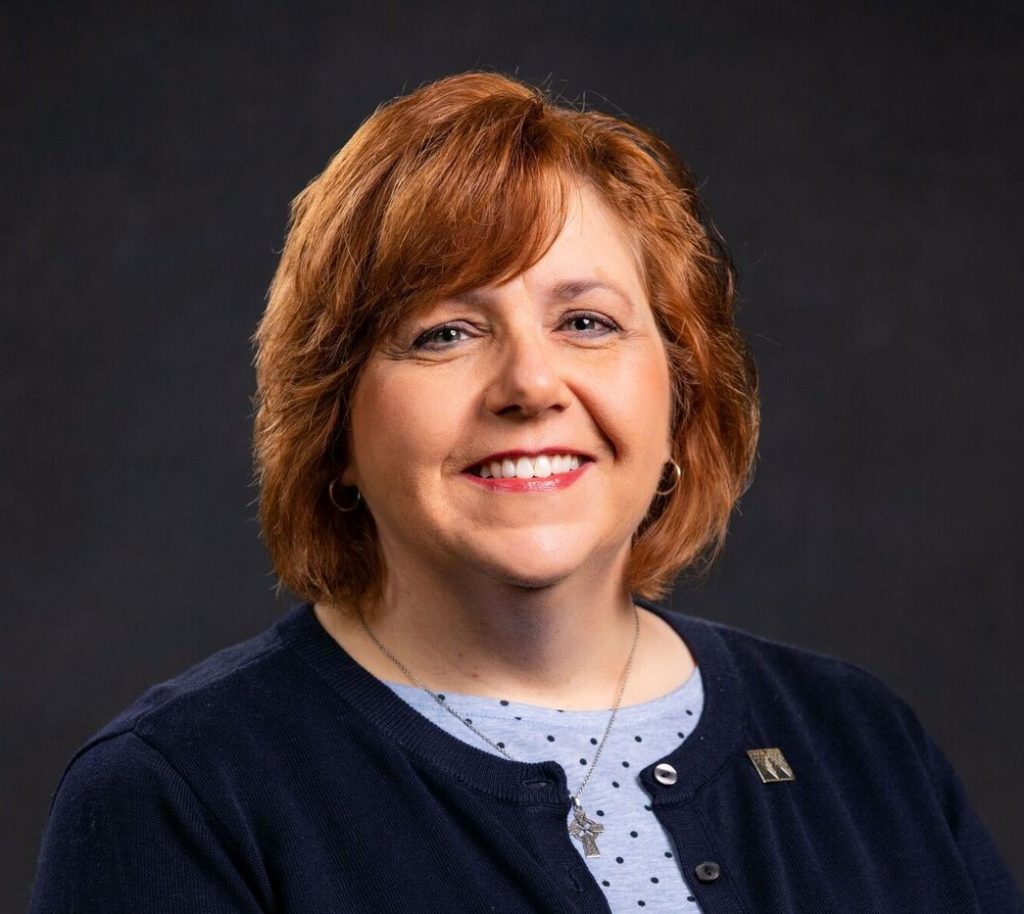 Amanda started with Musselman Hotels in March of 2013 as a temporary and in September 2013 was hired on full time. Amanda was born and raised in Oldham County and graduated from Sullivan University. She is the oldest of three siblings and a proud aunt of four nephews and two nieces. She enjoys traveling, camping, riding four wheelers, off-roading in the Jeep, and spending time with family and friends.
Angela Goodall joined Musselman Hotels in 2007 as a Night Auditor and held that position for seven years. She became the Front Office Manager three years ago and in 2017 was promoted to Administrative Assistant at the Corporate office. She was married to her husband for 19 years before he passed away in October of 2012. Together they had three sons and one daughter. She is a Wildcats fan and loves NFL football. She enjoys camping, fishing, and spending time with family.
Megan graduated from the University of Louisville with a major in Communications and a minor in Spanish in May 2014. She worked part time at the corporate office while in school and started full time at her current position in May 2014. When she is not working she enjoys spending time with friends, family, her boyfriend Nick and their 3 dogs. Her hobbies include baking, shopping and binge watching bad TV on Netflix.
Logan joined Musselman Hotels as the Front Office Manager at the Hilton Garden Inn Louisville Airport. He was promoted to the Opening Assistant General Manager at the Residence Inn Louisville East Oxmoor in June 2018, playing an instrumental role in the opening of the property, responsible for hiring, operations, and overall guest satisfaction.
Logan transitioned to our eCommerce Coordinator in December 2018. Responsible for Musselman Hotels' digital presence, he works collaboratively across our portfolio, engaging associates and vendors to enhance the use of online channels and technology.
Logan enjoys spending time with family and friends; whether it's Happy Hour at a local haunt, a live concert, or a Louisville Cardinals game, he never misses an opportunity to get out and explore.
Logan can be reached at lburen@musselmanhotels.com.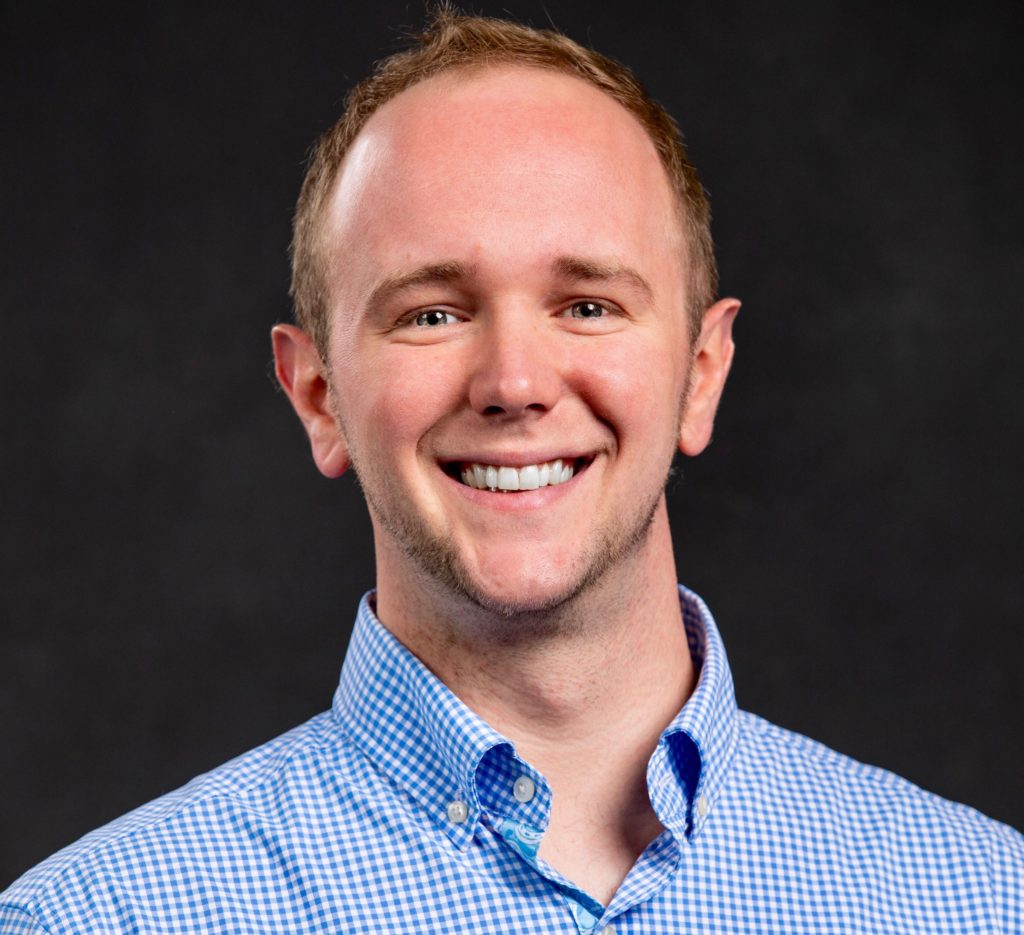 Amber started with Musselman Hotels three years ago, as a Guest Service Associate at the Embassy Suites Louisville East! Growing up, she was an Army brat, before eventually landing in Louisville to attend the University of Louisville. She never meets a stranger and is always eager to help! Outside of the office, Amber loves to shop, paint, try new restaurants, and never turns down a good Netflix binge!