Residence Inn Oxmoor
Raise your standards for extended-stay travel at the all-new Residence Inn Louisville East Oxmoor. Our all-suite hotel brings a fresh and fun look to life in East Louisville.
We're wishing a very Happy Birthday to our Front Desk Agent, Josh Gibson. Enjoy your day, Josh, w...
See Full Post on Facebook
Looking for a friendly staff, spotless Suites, full kitchens and a delicious complimentary hot br...
See Full Post on Facebook
Lana Ulmer
General Manager
9 Years with Musselman
Chris Spears
Director of Sales
11 Years with Musselman
Cedric Davis
Assistant General Manager
3 Years with Musselman
Jerry Schellenberger
Chief Maintenance Engineer
1 Year with Musselman
Larissa Williams
Executive Housekeeper
5 Years with Musselman
Born & raised in Louisville, Lana is a graduate of Sacred Heart Academy & the University of Kentucky. Lana earned her degree in Hospitality Management & has been working in the service industry since 2005. She began her career with Musselman Hotels in 2011 as the Assistant General Manager of the Residence Inn Lexington South & then became the General Manager of SpringHill Suites in 2013. After much success in Lexington, Lana accepted the Assistant General Manager position at the Marriott Louisville East & moved back home with her growing family in 2015. Two years & one child later, Lana was thrilled to accept the General Manager position of the new Residence Inn Louisville East/Oxmoor. Lana is happily married to her husband, Sam, & they spend much of their free time chasing after their toddler, Max. She loves fashion, entertaining & cheering on the CATS!
Chris joined the Musselman Hotels family in 2008 as part of the opening team at the Hilton Garden Inn Louisville Northeast.  Between 2008 and 2012 Chris held various positions from Front Desk Manager, Sales Coordinator, and later to Assistant General Manager.  After four years at Hilton Garden Inn Chris was promoted in 2012 to the General Manager of the Fairfield Inn Marriott Louisville South.  While there Chris led the hotel to several Property of the Quarter awards, record-breaking sales years, and a finalist for the Hotel of the Year in 2012.  Finally, Chris has taken the Director of Sales & Marketing position at the new Residence Inn Louisville East/Oxmoor.  Chris is happily married to Casey Spears and together have two children, Valentina, and Christian Spears. Chris graduated from Male High School and went on to the University of Louisville graduating in 2001.  Chris is a huge Cardinals fan – house and work are both divided as both Casey and Lana are both University of Kentucky graduates and fans.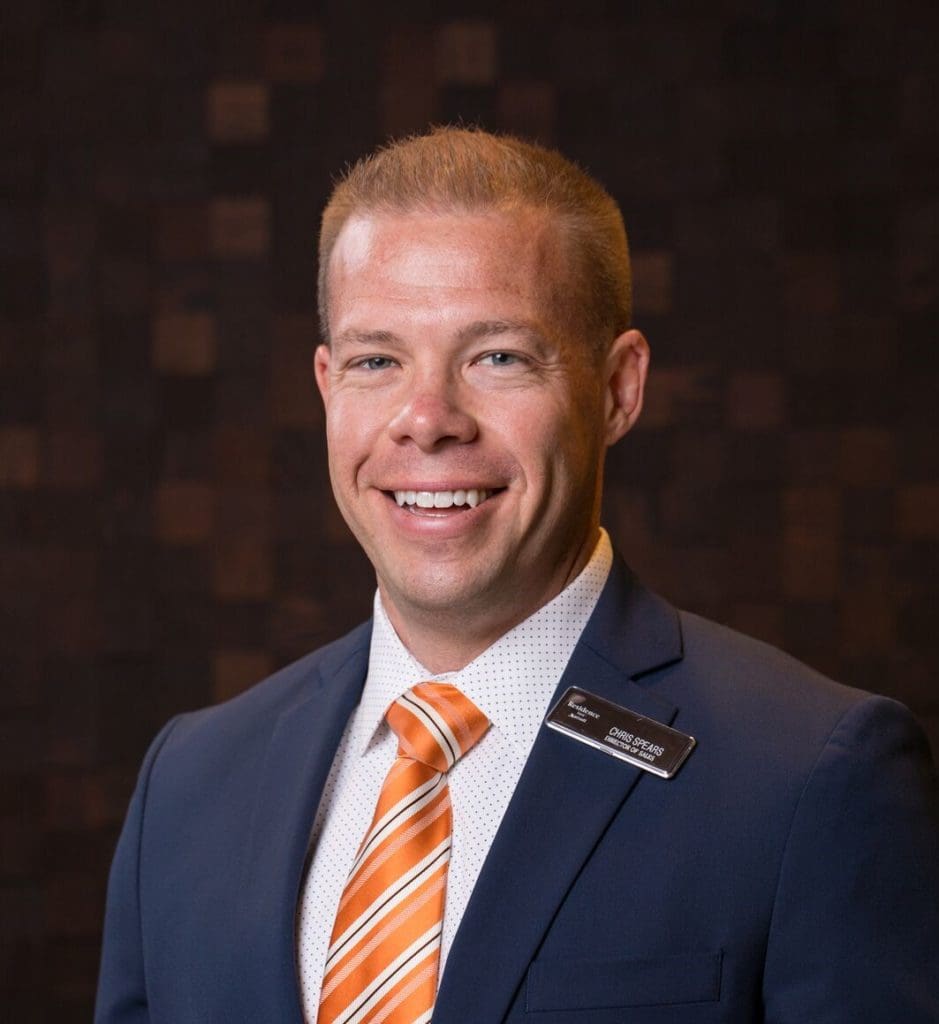 Cedric started with Musselman Hotels in 2017 at the Hilton Garden Inn Louisville Airport, as a Guest Service Associate. He was quickly promoted to Front Office Supervisor at the Hilton Garden Inn, helping to cultivate each of the staff members to excel in their jobs by showing them how to service with a smile and make each guest a success. Cedric is currently the Assistant General Manager at the Residence Inn Oxmoor, and loves making guests' day!
He is a devoted father of 2, loves spending time with his family, playing basketball as well as many other sports in his spare time, as well as volunteers with Youth Services. He always seems to find time to help with his family and friends no matter what it may be, he carries his "I can attitude" into everything that he encounters. We are looking forward to his success and determination as he works his way up through Musselman Hotels.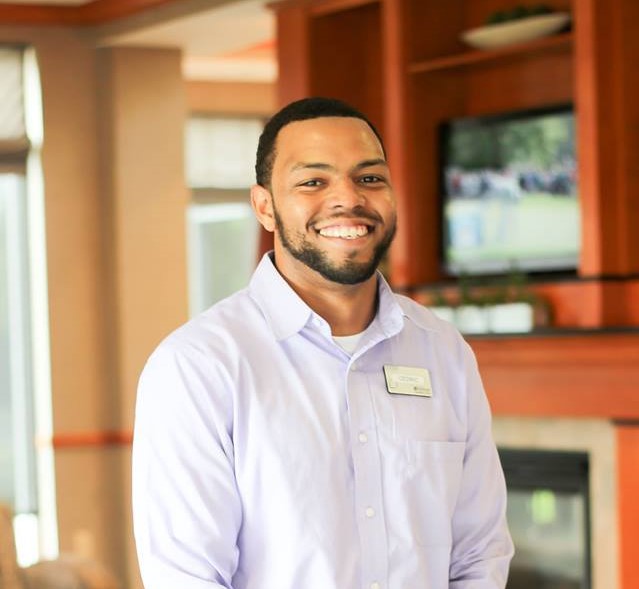 Born and raised in Lanesville, Indiana, Jerry is new to the hotel business but takes great pride in his work. He loves meeting new people, facing new challenges & working around the home where there is always something to do. Jerry attended Floyd Central High School & he has been married to his wife Margaret for over forty years. They built their home together & enjoy spending time with family and friends!
Larissa was born & raised in Knob Lick, Kentucky & graduated from Metcalfe County High School. She began her career with Musselman Hotels in 2015 as the Housekeeping Supervisor at the Hilton Garden Inn Northeast. She then joined the Residence Inn Oxmoor opening team as the Housekeeping Manager in 2018. Larissa is happily married to her husband, Chris, & loves to spend time with her 3 dogs – Kallie, Kane & Kassie.
A well-appointed lobby and reception area, very comfortable, clean and nicely equipped rooms. Great location too near shopping and restaurants. From the smiling and helpful front desk staff to the cleaning and maintenance crew, it was obvious customer service and satisfaction was first and foremost job one! We will definitely stay here again when in the area.
Associate of the Year
Juanita Rutledge
2018 Associate of the Year
Associate of the Year
Josh Gibson
2019 Associate of the Year
Associates of the Quarter
3rd Quarter 2018
Juanita Rutledge
4th Quarter 2018
Miriam Arcos-Valente
Associates of the Quarter
1st Quarter 2019
Josh Gibson
2nd Quarter 2019
Maria Puente
4th Quarter 2019
Veronica Bautista
Hotel Awards
Hotel Awards
Best Places to Work in Kentucky
2019
AAA Inspector's Best of Family Friendly
2018